Sony has unveiled two portable battery chargers that are now available for the Indian market.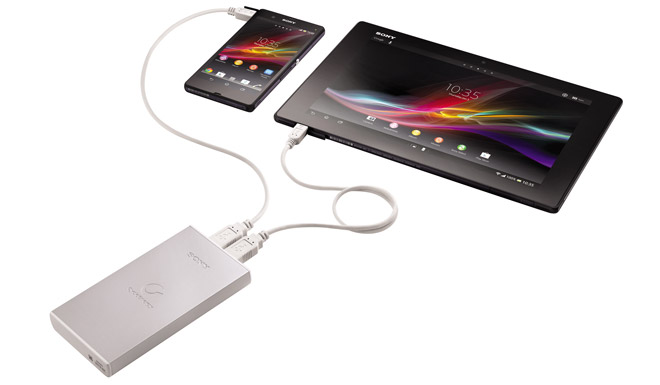 The portable chargers in question are the CP-F5 and CP-F10L, which sport a battery capacity of 5,000mAh and 10,000mAh respectively. The CP-F5 sports an aluminum casing which measures 70.4 x 128 x 9.4mm and weighs 156 grams. The Li-Po battery that's inside can charge any gadget quite quickly (the output is rated at 1.5A) and is able to retain 90% of its capacity after 1000 chargers.
The CP-F10L portable charger is the larger one with 10,000mAh Li-Po battery and its aluminum casing sports dual USB output ports, enabling it to charge two devices at the same time. As a result its considerably thicker than the CP-F5, at 70.4 x 130.6 x 16.5 mm and weighs 260 grams. Its output is 3.6A (1.8A per port).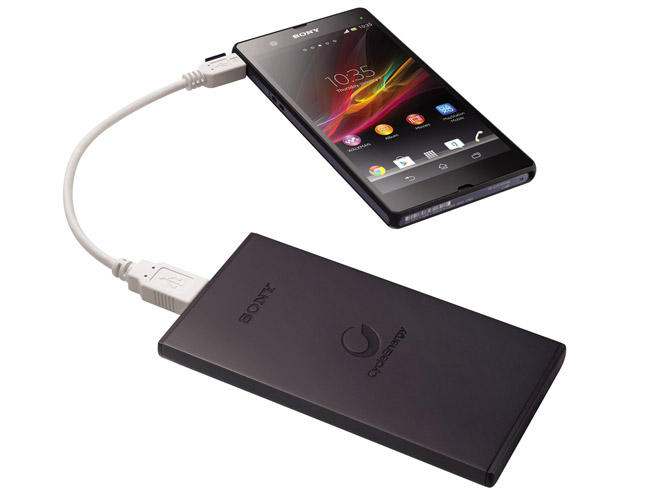 The CP-F5 has a maximum supply time of 2 hours and is fully charged after 6 hours on an AC adaptor. As for the larger portable charger, its 10,000mAh battery can be drained in about hour and a half. Because of its larger capacity, it'll need about 7-8 hours to fully charge using an AC adaptor and 23 hours on USB.
The CP-F5 USB portable charger is available across all Sony Centers and major electronic stores across India from August 2013 and costs $42 (Rs.2790), while the CP-F10L retails for $76.