Today Sony announced the pricing and expected availability of their interchangeable lens consumer-grade HD camcorder. Sporting the same E-mount as the Sony NEX-3 and NEX-5 mirrorless cameras, the NEX-VG10 is capable of recording 1080i video at 30 fps with a bitrate of up to 24 Mbps.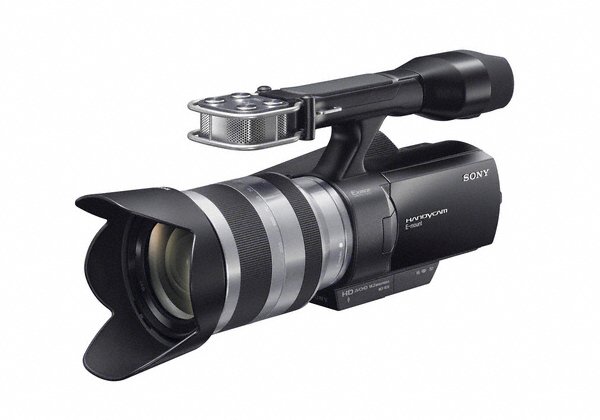 The Sony NEX-VG10 sports the same 14 MP sensor as the two NEX cameras and is capable of using it to capture still shots at full resolution. So you don't really need to take both with you the next time you go shooting, just the camcorder will do.
The latest addition to the Sony video recording portfolio sports a high-quality 921K dots LCD display and has two onboard microphones for stereo audio recording. There is also an external microphone jack.
The Sony NEX-VG10 will ship with the 18-200 F3.5-6.3 OSS lens prebundled for the hefty price of 2000 dollars in the US and even heftier price of 2000 euro in Europe. The camcorder should hit the shelves in October.