Sony has just announced yet another tempting PlayStation 3 bundle, this time targeted at the God of War fans. It includes a Garnet Red console (it looks dark pink to me) with 500GB HDD and plus the God of War: Ascension game.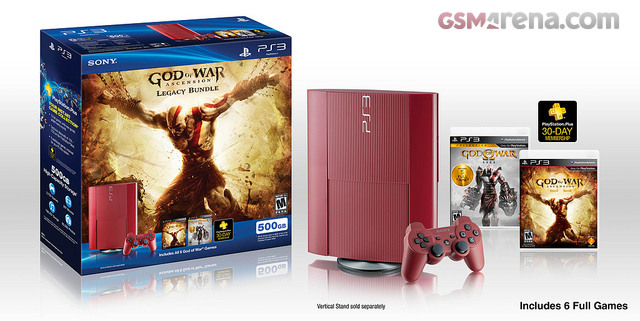 The package also includes the original trilogy – God of War Saga and God of War Origins – the two games released on the PSP.
The God of War: Ascension Legacy PS3 bundle will be released on the God of War: Ascension premiere – March 12, 2013 and will set you back $350 in the USA. I guess the EU price will be around €350.
Sony is expected to announce the PlayStation 4 in the upcoming months, so I bet it will keep those sweet PS3 deals coming until all stock is cleared.