Sony have just introduced a new member of their Alpha family of DSLR cameras. The Sony Alpha 450 is a budget version of the A550 and is built around the same 14 MP CMOS sensor with available ISO settings from 200 to 12800. A few features have been sliced off to get the lower price tag and here we have the missing link between the A3xx series and the A5xx series.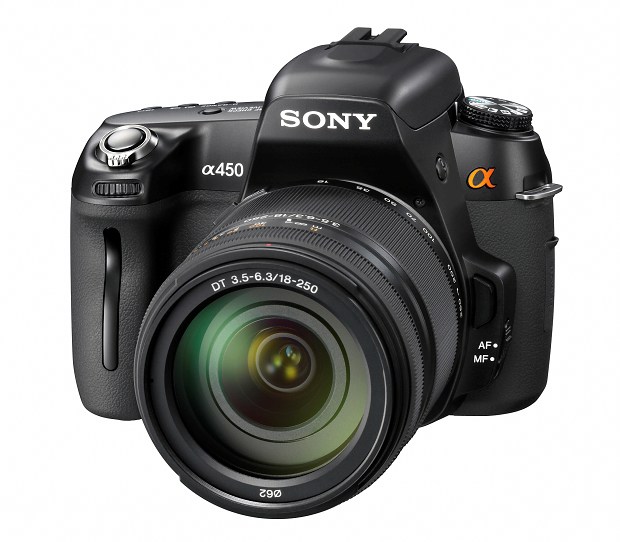 The most significant removed features include the tilt-and-flip LCD display and the Sony super nice fast-AF live view system. The display size has also shrunk to 2.6-inches. On the positive side the reductions have resulted in increased battery life. The Sony Alpha 450 can last for up to 1050 shots (CIPA measurement), which is the most I've seen from a Sony DSLR camera.
I'm are not particularly sure if a sixth affordable DSLR is what the Alpha lineup needed but at least it doesn't hurt having it. You can follow the source link below for the full specifications of the Alpha 450.