We may think of the term 'social network' as a relatively new creation, but it turns out the legacy of sites like Facebook, Google+ and Pinterest have a history dating as far back as the 1960s.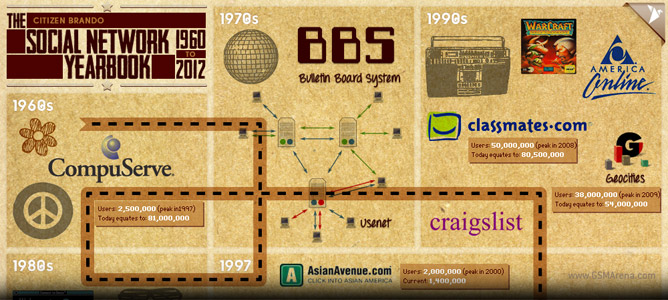 The team at Citizen Brando have traveled through time (sort of) to find which sites and services have tried to become the people's social network over the years; turns out, there have been quite a few, see how many you remember.

Did you recognize more than half of them, how many of them have you used in your life? Where do you think the future of social networking will lie and who do you wish was still around? Thoughts in the comments below.
Thanks to Joe for sending this in.