Popular photo messaging service Snapchat is adding two new features to its repertoire. The service is known for being able to send photos across that automatically disappear after a short time. Now, users will also get the option to do video calls and send text messages, in a way that fits Snapchat's personality.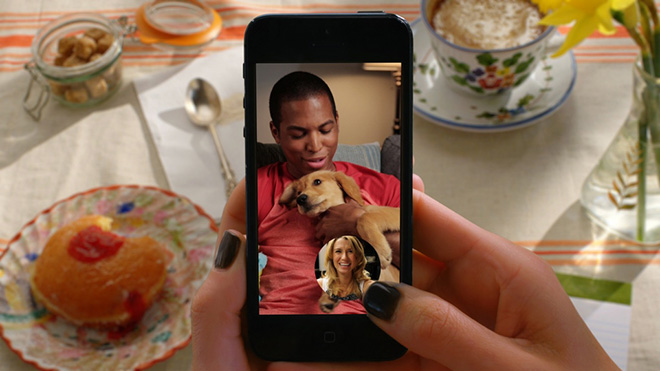 The new app will have the same basic interface design as the current version, but if you were to swipe right on the name of a contact in your inbox, you start a text chat with them. Here you can type and send messages, which disappear automatically when the other person reads them. Similarly, the messages they send disappear from your phone after you read them, unless you tap on them to save them.
The texting interface has purposely been made very basic, and there is no online status indicator or check marks to show your messages were delivered. All you get is a send button that pulses blue when the person is reading the particular chat. After that you press and hold the blue button to initiate Snapchat's innovative video call interface.
All of current video calling services use traditional notions of placing a call by using call and end buttons. In Snapchat, you press and hold the blue button that immediately initiates a video call. The button only glows blue when the other person is in the chat, so there is no way they can miss your call. You can keep the screen held for the duration you want to talk and when you leave it, the video ends.
You will see yourself in a tiny bubble where you hold the screen and the other person occupies the rest of the display. If you drag your thumb to the upper part of the display, the camera switches from the front to the read to show the other person what you are seeing and you can switch back to the front camera by dragging down.
This is by far the simplest and most ingenious interface design I've seen for video calling and will actually make more people use the feature due to its simplicity.
The new app is still in beta but should be arriving soon with the new features. You can read a lot more about it and see it in action in the link below.