Samsung has added SMS and MMS support to its own chat client – the ChatOn. The app comes pre-installed on every Galaxy smartphone since the Galaxy S II and has extensive IM functionality.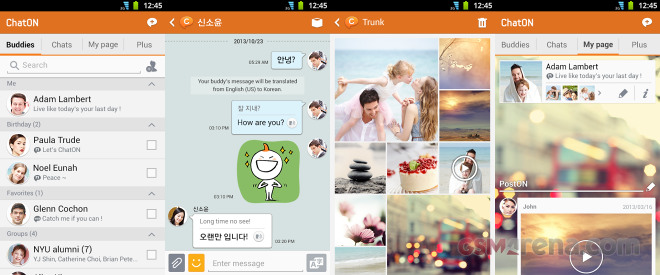 I think the SMS/MMS support is long overdue though, since both Viber and Hangouts already have this functionality. Even the Facebook Messenger has had it until recently, but it was dropped due to low user interest.
The case with ChatOn is even less promising, since the SMS/MMS service is not supported yet on lots of carriers. I am sure Samsung will eventually fix that issue, but still – is there enough room for another messenger in the market?