The SMS Audio Street by 50 headphones are the company's entry-level on-ear offering. At a quick glance, the headset is equipped and priced to go head to head to head with the popular Beats Solo HD.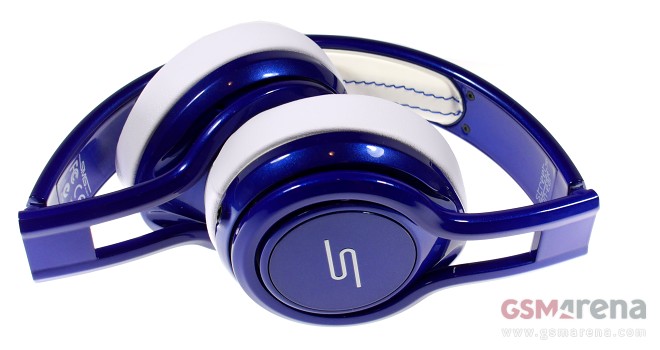 Majority owned by hip-hop legend 50 Cent, SMS Audio (SMS stands for Studio Mastered Sound) aims to capture a chunk of today's lucrative market for premium headphones. Read on to find out how the entry-level Street by 50 model fares on a daily basis!
Retail package
In a manner befitting a premium headset, the Street by 50 comes with a rich retail package. Inside the large, luxuriously-looking box, you will find the headphones and their removable audio cable, a carrying case, soft-touch cleaning cloth, as well as some booklets which include a printed thank you note from 50 Cent.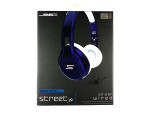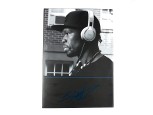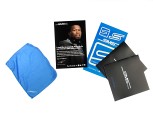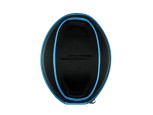 The retail package is well-appointed
Such a retail package should be sufficient enough even for the pickiest user. SMS Audio has literally left no box unchecked on this instance.
Design and build quality
Sporting a mostly plastic construction with a glossy finish and a large "S" logo on each side, the SMS Audio Street by 50 headphones look decidedly casual. Their appearance falls in line with the rest of the SMS Audio's over-ear lineup, but with a smaller footprint.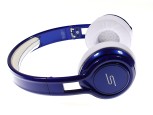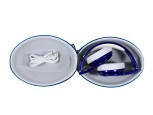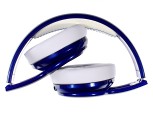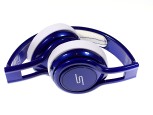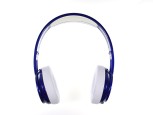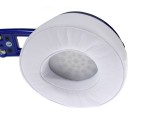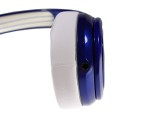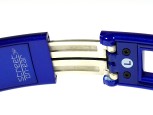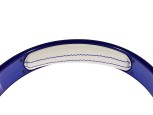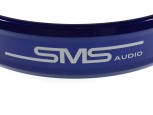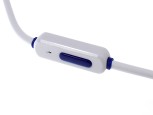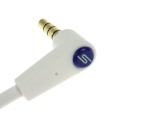 SMS by 50 Street on-ear headphones live photos
There are eight color options available, ranging from black and white, all the way to bright pink, red or orange – much in line with those offered by its Beats Solo HD rival. Black and white aside, the remaining six color schemes feature ear cushions in contrasting color which add a welcome dash of visual character.
Build quality is solid. The plastic used in the headset's construction is of high quality, so regular daily wear shouldn't be an issue. Furthermore, the hinges used for adjusting the size of the headset, as well as folding it, are made of metal in order to better handle their duties without giving up.
Ergonomics
Thanks to their mostly plastic build, the SMS Audio Street by 50 on-ear headphones are light, therefore comfortable to wear for extended periods of time. The ear cushions have an oval shape and are really nice and soft, thus further helping the ergonomics.
The cable is unsurprisingly tangle-free. The remote is with a single button, therefore easy to handle.
Sound
SMS Audio is coy about the specs of the Street by 50 on-ear headphones – once again in a similar fashion to Beats Audio. All the manufacturer tells us, is that the headset features a 40mm audio driver with passive noise control.
The sonic experience from the Street by 50 headphones caught me by surprise. Contrary to my expectations sound dominated by overwhelming lows, the headset put out powerful and relatively clear sound. The latter impressed with unusually adequate for an artist-endorsed product mids and highs.
Overall, considering that the headset will be marketed to, and purchased by a crowd with a heavily established taste for bass-heavy tunes, it is a welcome fact that the Street by 50 can do more if necessary.
The audio quality of the phone calls came out good too. There was nothing to complain about on this instance.
Final word
The SMS Audio Street by 50 on-ear headphones are nicely looking, solidly put together, comfortable, and with surprisingly well-rounded audio capabilities. As a product which is unapologetically pitched against the highly successful Beats Audio Solo HD headset, the SMS by 50 offering ticks every box a proper challenger should.
As far as non-Beats alternatives to the Street by 50 on-ear headset are concerned, there are quite a few out there in its price range. None of them however, will come with the hip hop marketing credentials of the SMS Audio product. The aforementioned will be the main reason why users will pick the headset.
With a $179.99 price tag, the Street by 50 on-ear headphones undercut their Beats Audio competitor by $20. You can find them in the company's online store, or on Amazon.