Microsoft's controversial Smoked by Windows Phone challenge has now been extended till April 12. If you want to pit your smartphone against a Windows Phone, all you need to do is hop down to the nearest Microsoft store and if you win, you will get a $1,000 special edition Hunger Games laptop and a $1,000 gift card.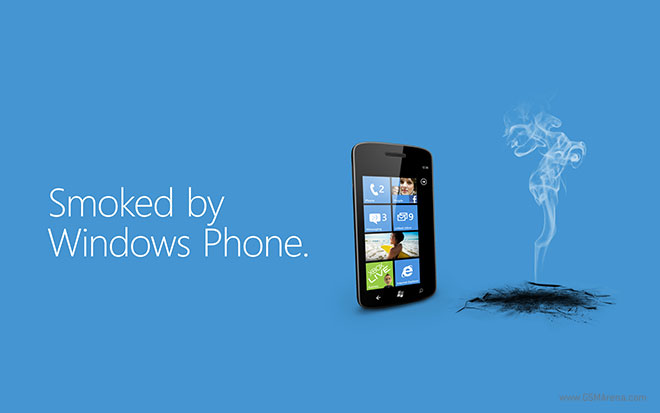 The Smoked by Windows Phone challenge recently came under fire after a Microsoft store denied a blogger his prize even after he won the competition fair and square. Eventually Microsoft stepped in and righted the wrong, giving the guy his laptop as well as a free Windows Phone, but the damage was done and a few things about the competition came to light, such as the way the Windows phones used in the test are already set to gain an advantage in that particular test and by profiling the competing handset and then avoiding tests in which the Windows Phone might end up on the losing side.
Ultimately, it's like a carnival game and if you choose to play you play by Microsoft's rule. This time though, they are letting the participants choose the challenge, to keep things a bit fair.
So if you think you're feeling lucky or your phone has what it takes to smoke the Windows Phone on its home turf then drop by at your nearest Microsoft store. At worst you will have to take a shameful picture saying you got smoked by Windows Phone. At best you will return home with $2,000 worth of stuff.
Click on the source link for the complete rules and regulations.