It seems that screen size may be more than just a numbers game played between smartphone makers, as the most recent poll from Strategy Analytics reveals that most users now prefer a 4.5-inch screen.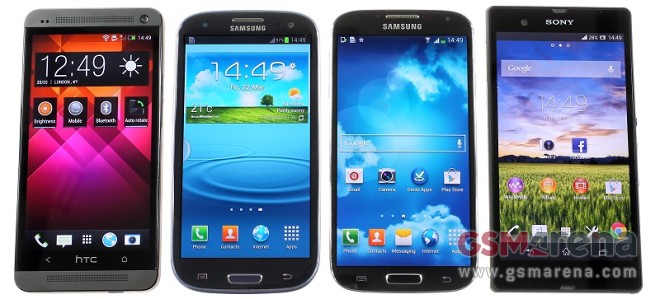 This is up from 4.3 inches when the last time the poll was taken, back in 2011.
Furthermore, users looking to buy their first smartphone show a preference for slightly smaller screens than existing smartphone users, while males prefer larger screens than females.
Screen Analytics warns that with this tendency to hike up screen sizes it is important for manufacturers to consider user interactions, particularly when it comes to on-screen key placement, as larger displays will be more difficult to operate with only one hand.
Now the demand for ever growing phones is something perfectly understandable given that smartphones' ever increasing multimedia prowess. However we'd also like to remind manufacturers that focusing all their effort on large-screened devices leaves those that want a compact phone with no choice but to settle for dated hardware and sub-par screens. If you agree with us, you can join our petition, which will hopefully help OEMs realize that one size doesn't fit all and they need to pay proper attention to all segments of the market.