And then there were eight. The Round of 16 in the Smartphone Champions League is now over and all quarterfinalists have been revealed. We saw for more exciting games draw to a close and set up four interesting battles in the next round.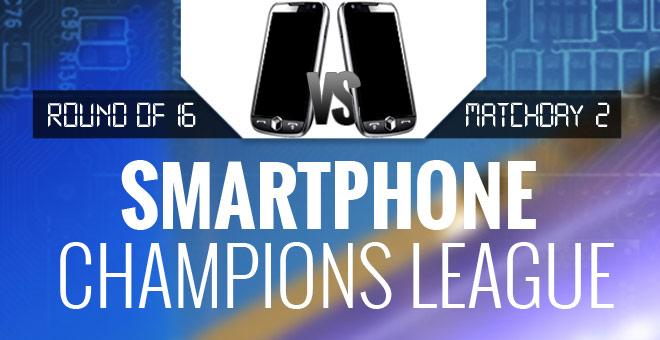 Going into the quarterfinals Nokia is the best-represented company, having three handsets in the mix. Sony managed to secure two spots, while HTC, LG and Samsung complete the picture with one contender a piece.
In the most interesting game of the second batch in the Round of 16, The LG Nexus 5 beat the Apple iPhone 5s for a spot in the quarters.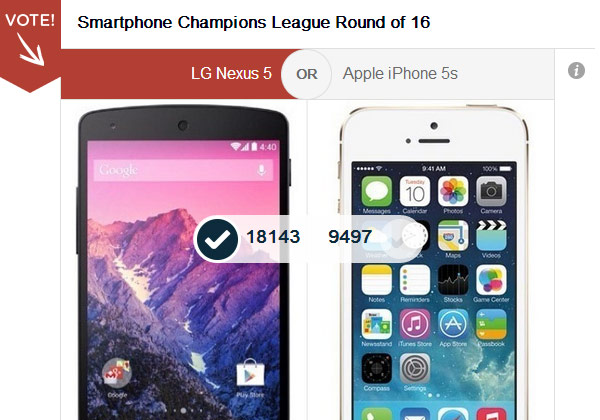 The other Apple smartphone, the iPhone 4S, didn't do much better and lost to the Samsung Galaxy S III. This marks the end of Apple's participation in the tournament – the second company to lost all its contenders after Motorola.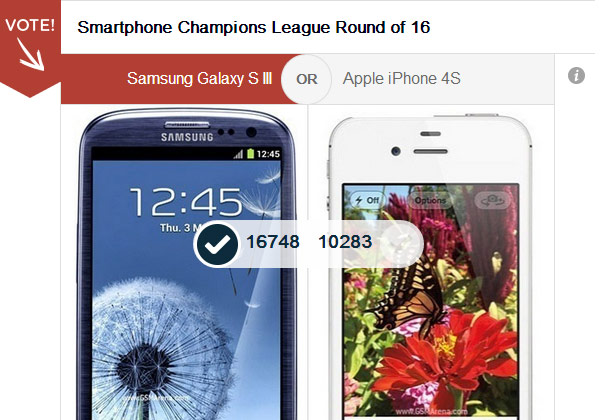 The Nokia Lumia 520 managed to take its sweet revenge, beating the Sony Xperia M. So far Nokia had only conceded 2 defeats and both were at the hands of Sony.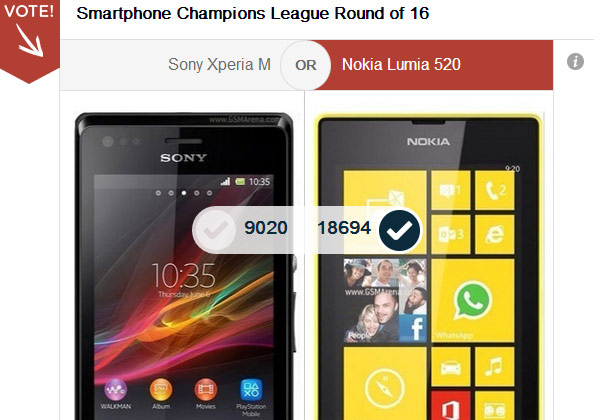 Finally, we had an all-Nokia encounter and the Lumia 1520 had little trouble beating its Lumia 720 sibling.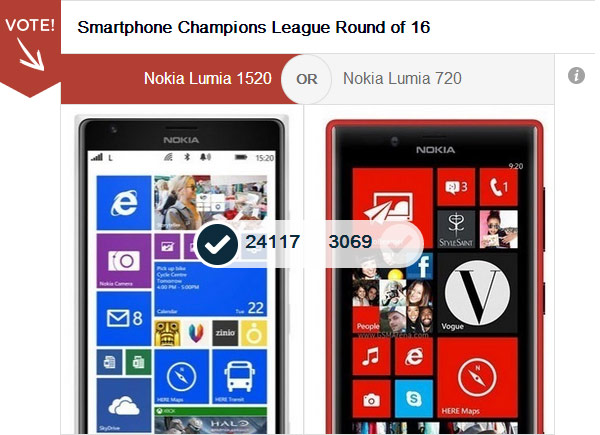 Here's how the tournament bracket looks after the second round has completed.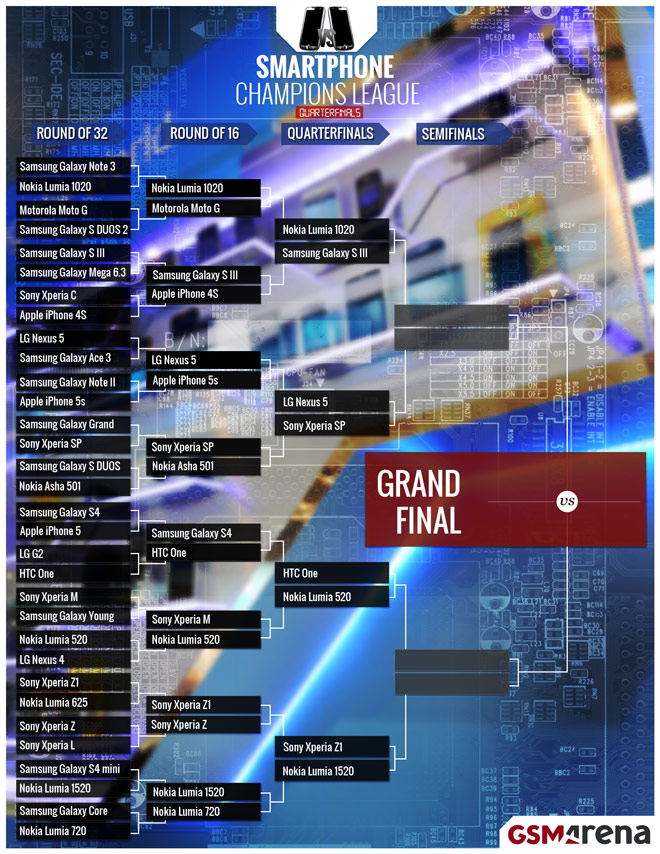 Stay tuned for the quarterfinals – voting starts in just a few minutes.