The quarterfinal clashes in the Smartphone Champions League are now over and they certainly were an amazing spectacle. The four games got over 270,000 votes, which is by far the highest we have seen in a single matchday.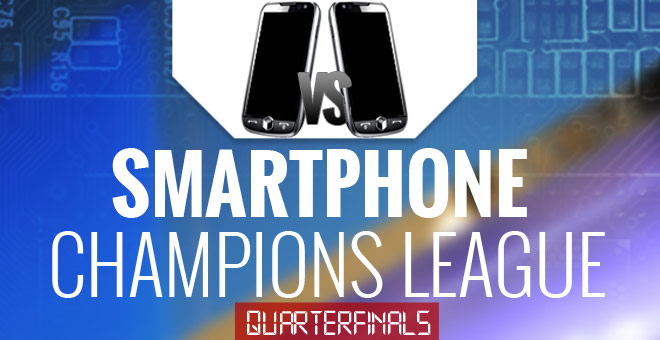 Two of the four manufacturers remained in the competition concluded their participation at the quarterfinal stage, while Nokia continued to be the dominant force with its Lumia lineup getting the whooping three spots in the semifinals.
Undoubtedly, the most interesting game of the day was between the HTC One and the Nokia Lumia 520. Getting over 110,000 votes, this one really managed to get fans on both sides of the fence do their best. After many comebacks, the most popular WP smartphone out there managed to win this one, sending HTC out of the competition.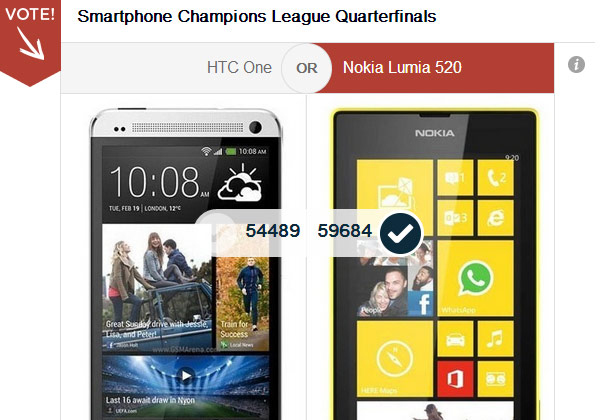 The Sony Xperia Z1 put up a decent fight at the start of its game against the Nokia Lumia 1520, but a day into the competition it ran out of steam and ended up a distant second best.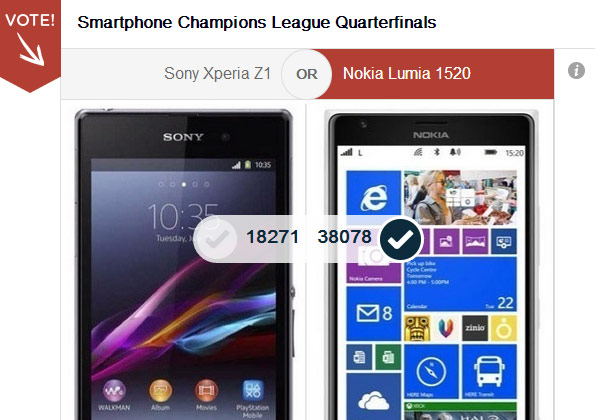 The LG Nexus 5 had no trouble with the other remaining Sony smartphone – the Xperia SP and comfortably booked itself a spot in the semis.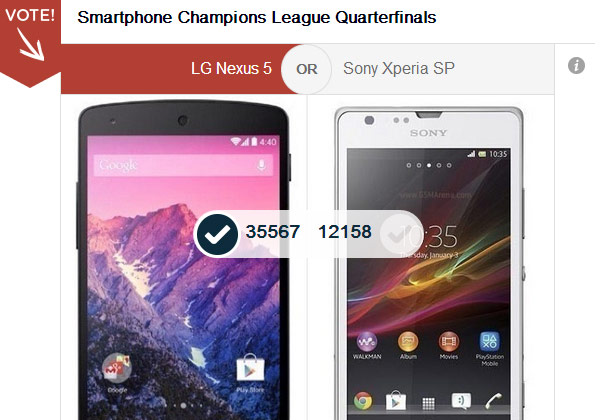 Elsewhere, the Nokia Lumia 1020 killed the Samsung Galaxy S III dream and made it three Nokia Lumia smartphones in the next round. The Nokia fans are obviously proving that loyalty counts as much as numbers here, helping their favorite manufacturer to an amazing performance here.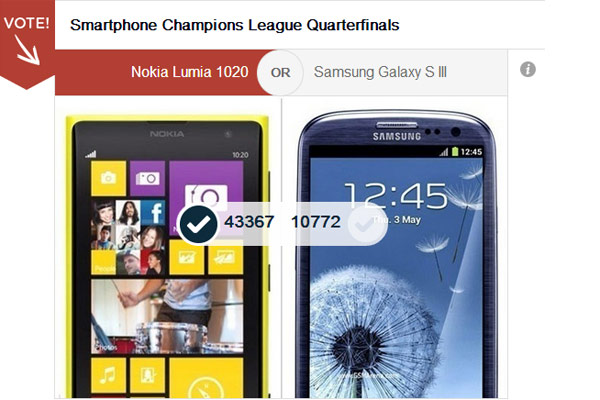 Here's how the bracket looks, going into the last but one stage of the tournament.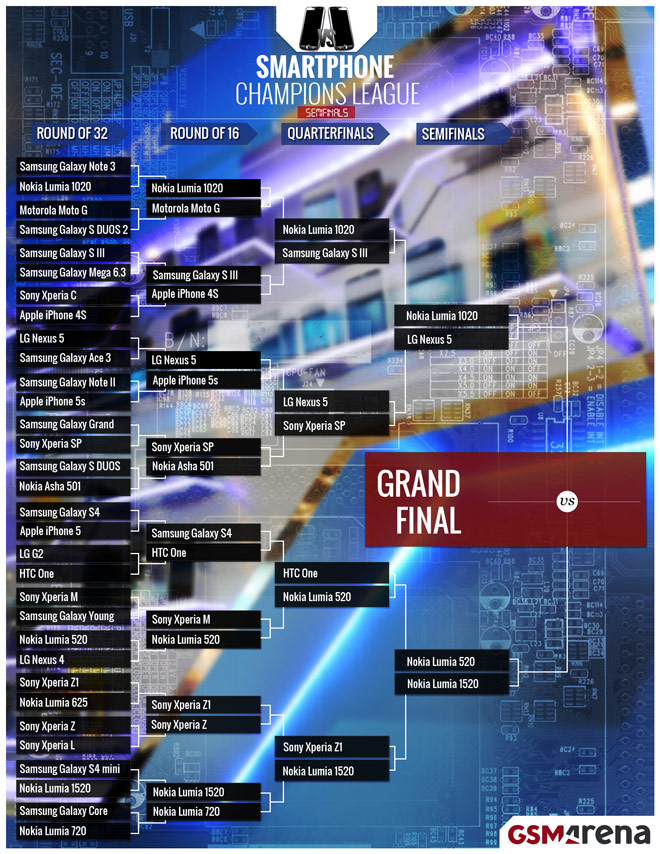 We are just a few minutes away from the start of the semifinals. Stay tuned!