The third matchday in our Smartphone Champions League is now complete and the Round of 16 bracket is three quarters complete.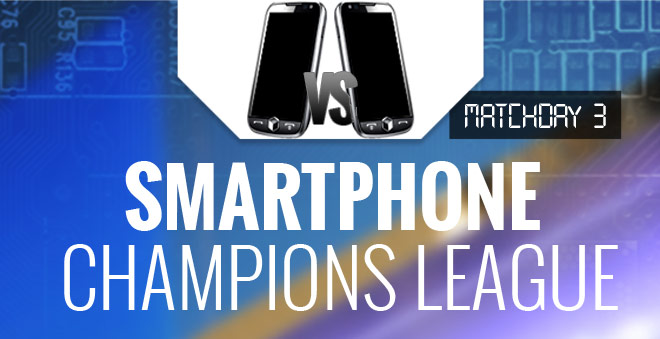 Games turned out to be pretty one-sided affairs this time around with no comeback stories worth writing about occurring.
Somewhat surprisingly the Samsung Galaxy Note II managed to stay close to the iPhone 5s for almost half of their match, but in the end the latest Apple prevailed.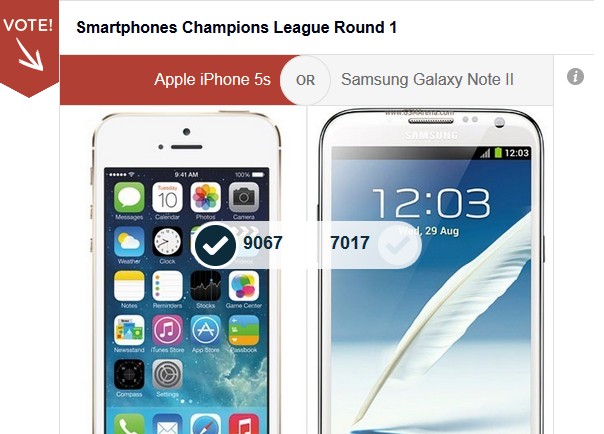 Sony continued its strong performance with the Xperia SP, which had little trouble disposing of the Samsung Galaxy Grand.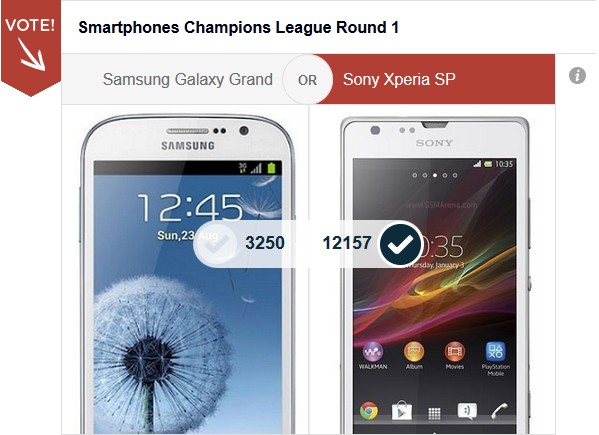 The all-Samsung encounter saw the Galaxy S III destroy the Galaxy Mega 6.3 phablet.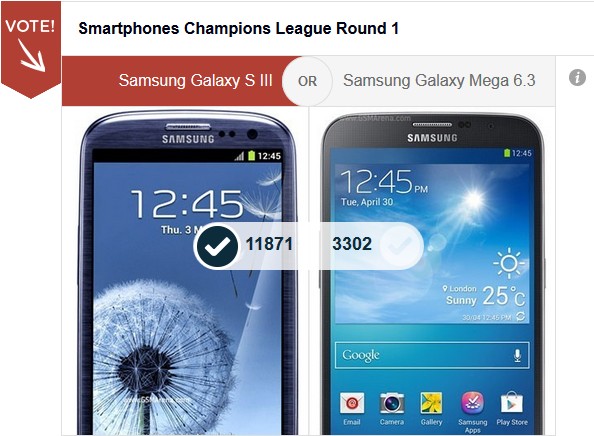 Finally, we got yet another WP smartphone through to the Round of 16. The Nokia Lumia 720 had absolutely no trouble beating the Samsung Galaxy Core.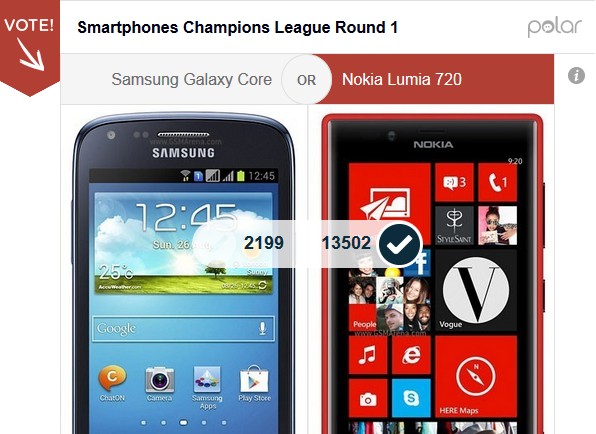 Here's the revised tournament bracket – some pretty interesting games away us in the next round.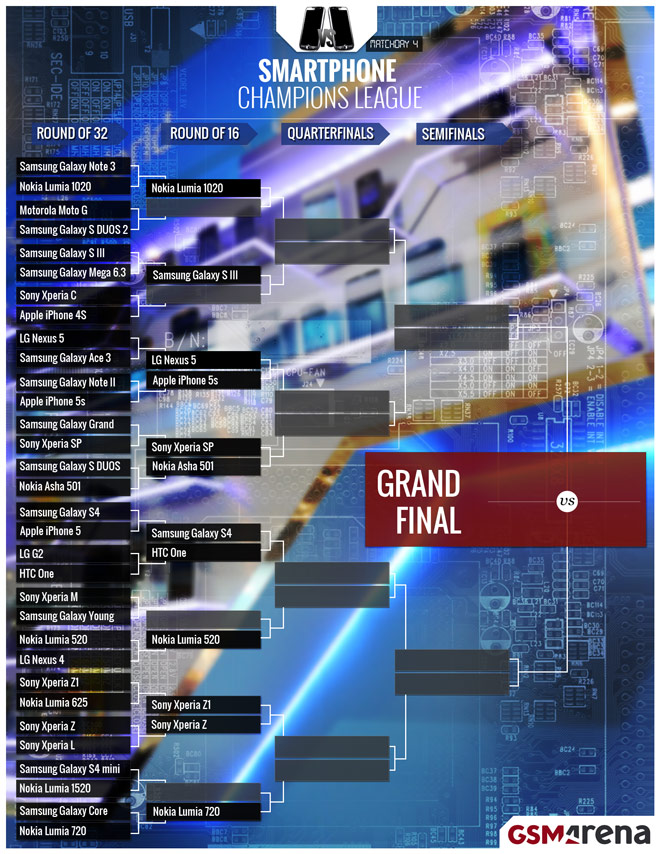 The last batch of Round 1 games will start in just a few minutes!