The second batch of games in our Smartphone Champions League are now over and we now get to learn the names yet another 4 participants to the Round of 16.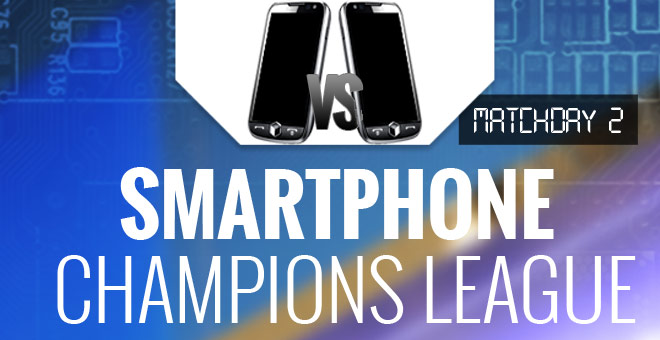 We got even more surprises this time around, with 2 of the 4 unseeded handsets progressing at the expense of their initially more popular rivals. This comes to show that sheer numbers don't count for much here, when they are not backed up by enough loyalty.
In the battle of 2013 flagships, the HTC One came from behind to stun the LG G2 in what was a very close encounter.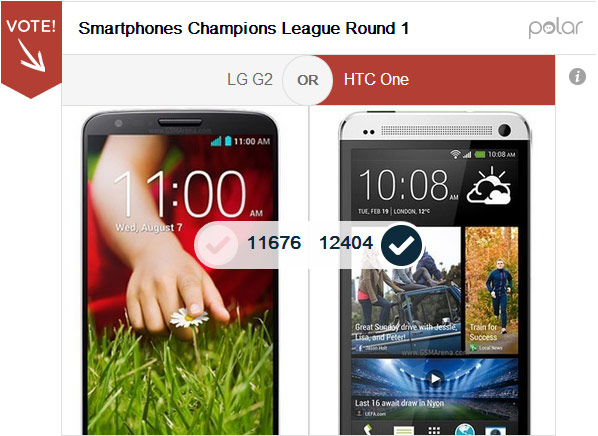 The Nokia Lumia 520 found itself trailing at the start, but the most popular WP handset gathered enough support in the latter stages of the game to turn it around.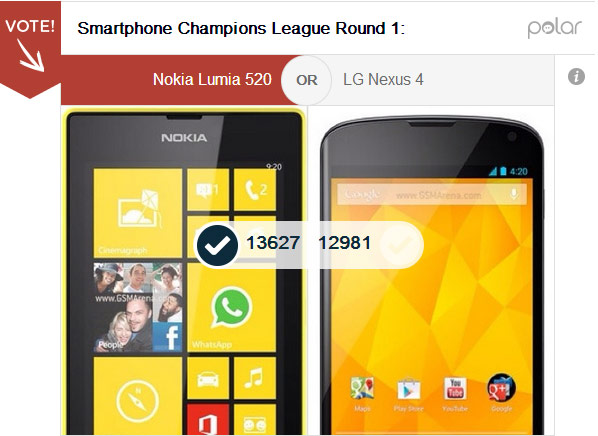 In the internal Sony matchup, the Xperia Z had absolutely no trouble disposing of its lower-standing Xperia L stablemate. The early 2013 flagship will have a much harder task in the next round though, where it faces its Xperia Z1 successor.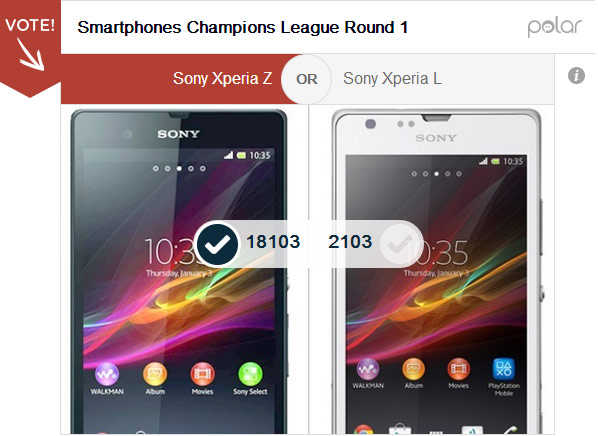 Finally, the only representative outside the big three platforms, the Nokia Asha 501 pulled an upset of its own, beating the Samsung Galaxy S DUOS in what was a surprisingly one-sided affair.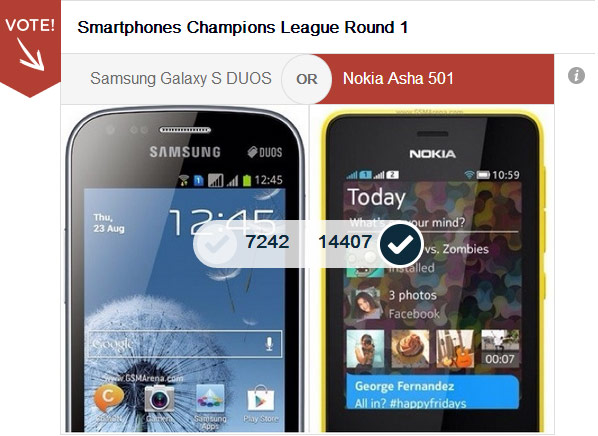 Here's the revised tournament bracket.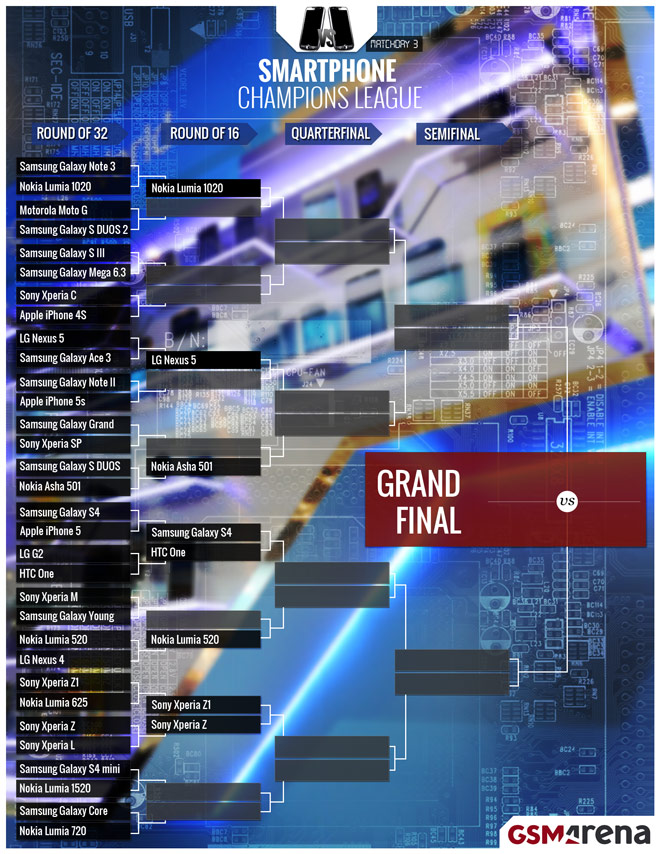 Matchday 3 starts in just a few minutes, so stay tuned for more voting action!