The first four games of our Smartphone Champions League are now over and we now get to learn the names of the first 4 Round 2 participants.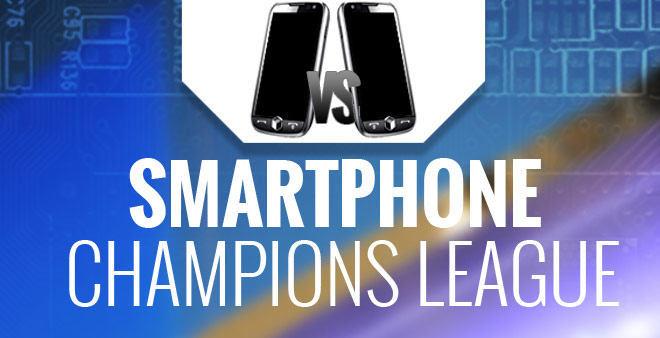 The first four games produced the first major upset with the unseeded Nokia Lumia 1020 knocking out the odds-on favorite Samsung Galaxy Note 3. This was by far the most interesting game of the day, scoring over 40,000 votes.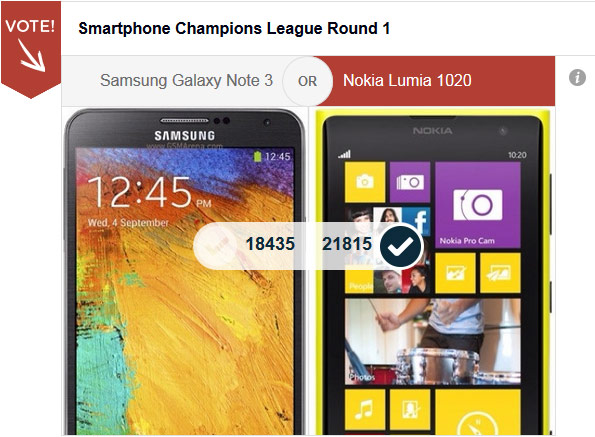 The LG-made Google Nexus 5 sent another Samsung smartphone home as it made easy work of the Galaxy Ace 3 in what was the most one-sided game of the day. The Nexus 5 is also the smartphone that collected the most votes of all 8 participants in the first games.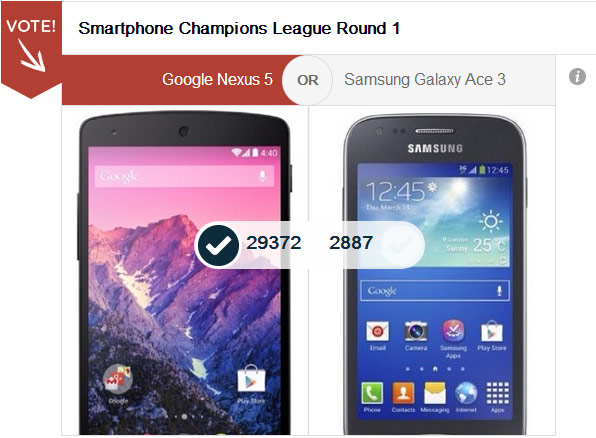 The third Samsung handset in play, the Galaxy S4, overpowered the Apple iPhone 5, but its performance wasn't too convincing as it collected the fewest votes of the four winners.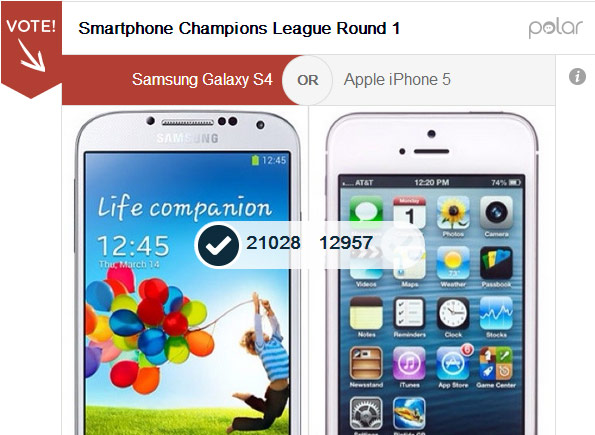 Finally, the Sony Xperia Z1 had no trouble disposing of the Nokia Lumia 625 and secure its place in the Round of 16. There it will face one of its stablemates – the winner of the Xperia Z vs Xperia L battle.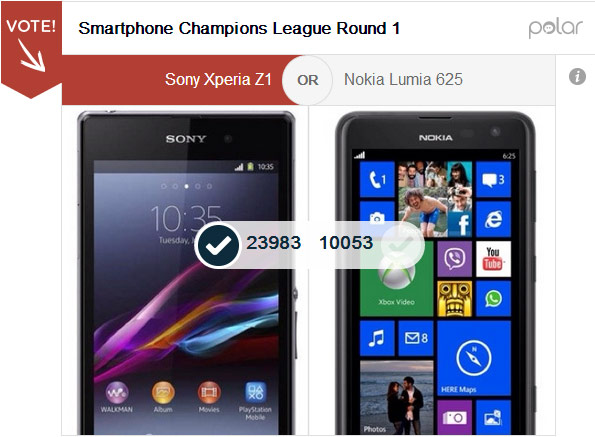 Here's the revised tournament bracket.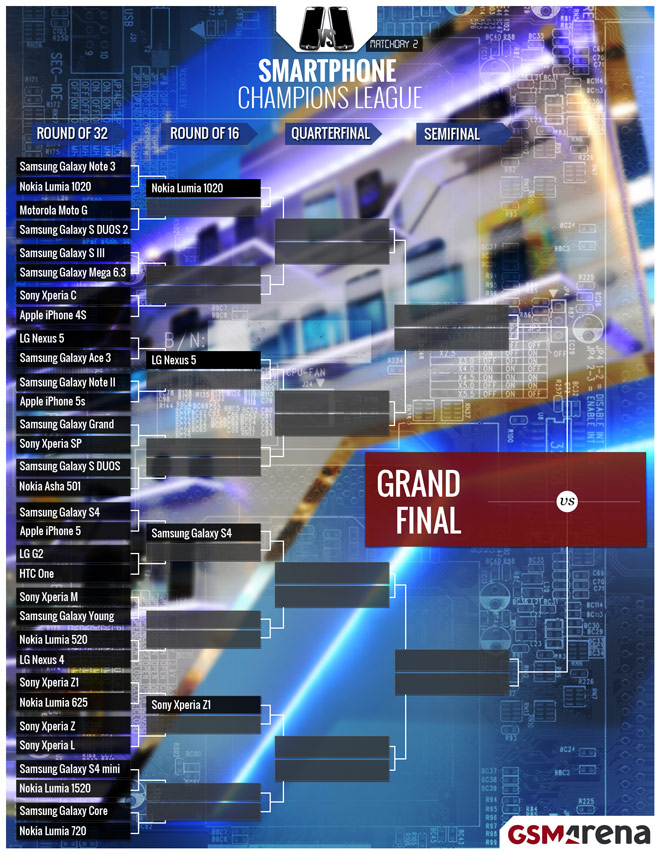 Matchday 2 starts in just a few minutes, so get your votes ready!