Microsoft has released a new version of Skype for Windows Phone 8 and Windows Phone 8.1 today. Skype 2.22 for Windows Phone has a new feature built-in: location sharing.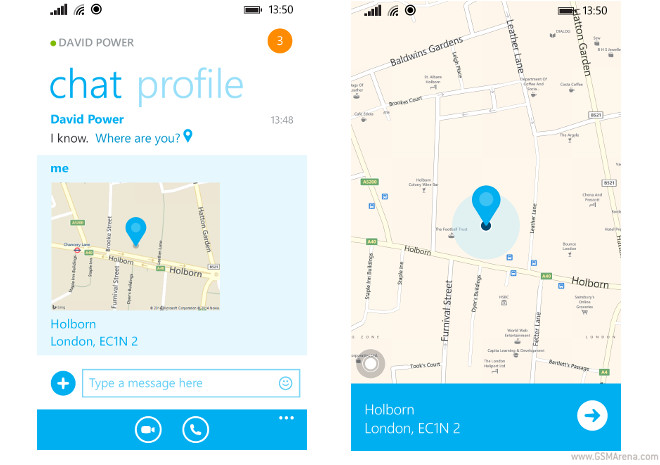 It also allows you to save pictures people send you, and control notifications for individual conversations.
In every chat, you'll have the option to turn notifications for that conversation on or off. To use location sharing, just tap the "+" icon while in a chat, and select "share location". This will make your whereabouts known to the people in that conversation. They'll see a Bing map with your exact location pinpointed.
The new version of Skype is available right now in the Windows Phone Store.