With Windows 10 Skype will be making the transition from an important app to a part of the OS itself, both on phones and on the desktop. The new app will sync its contact book with that of your phone and your email, which will let you stay in touch even if your friends are using an Android or an Apple product.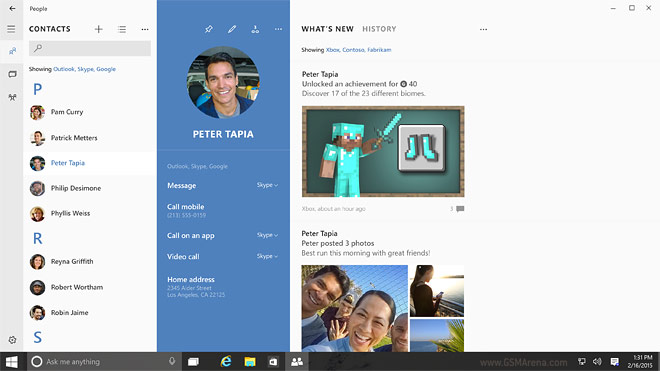 Microsoft doesn't quite make it clear how that will work, but on phones the app will handle SMS messages as well as its own Skype messages.
On the desktop, the app will live into the taskbar so it's always handy. It can only send SMS messages using Skype Credit though, there doesn't seem to be an option to write an SMS on your computer and route it through the phone like you can with an iPhone and a Mac.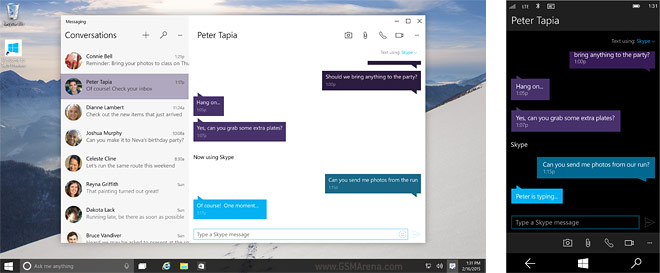 Anyway, voice and video calls remain a central part of the Skype experience and will work on all form factors. Since it's built into Windows 10, there will be very little setup needed before you start chatting and calling.