Here's one for frequent travelers with an iGadget – Skype released an app called Skype Wi-Fi (the same service was offered for laptops under the name Skype Access), available for all iOS 4.1+ devices (iPhone, iPad, iPod Touch).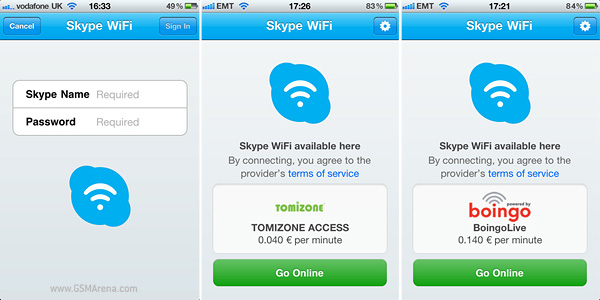 What Skype Wi-Fi does is give you access to over a million commercial Wi-Fi hotspots around the world and let's you pay for using them on the go with your Skype Credit. It's good for quick connections to the Internet at odd places, but not so much for all-day usage as you are charged by by the minute.
There are supported Wi-Fi hotspots in airports, train stations, hotels, bars and restaurants around the world.
For example, if you have a layover a some airport and need to check your email (and there's no free Wi-Fi around) Skype Wi-Fi is an easy solution – you don't need vouchers or anything, just some Skype Credit.
Prices start at $0.06/€0.05 per minute and the app clearly displays how much it costs to use the current hotspot (prices vary between providers). This weekend (20-21 August) you get an hour of Wi-Fi use for free.
Head over to the App Store to download Skype Wi-Fi or check out more details on the Apple AppStore or at the source link below – Skype's own blog post.