Microsoft is getting ready to launch Windows 8 this Thursday, October 25. With the premiere just around the corner, Skype has finally announced its plans for the Metro UI/Modern UI/Touch UI or whatever Microsoft wants to call it app.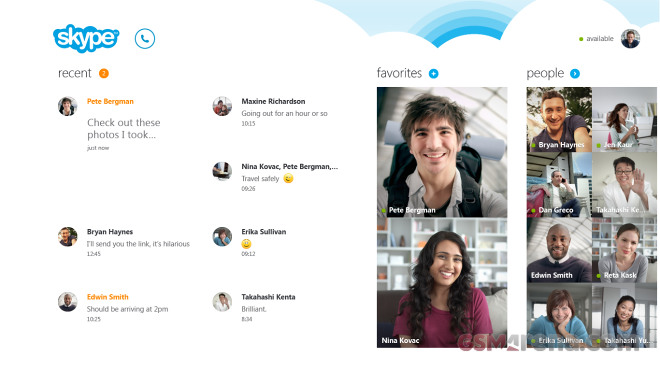 The new Skype is going to hit the Microsoft Store on October 26 and will come pre-installed on all upcoming (ARM and x86-based) Windows 8 devices.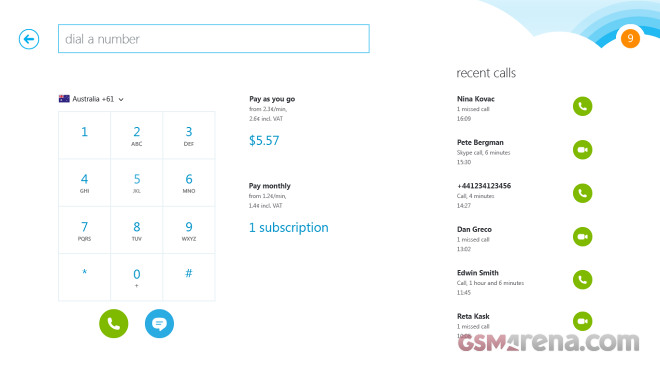 The Skype app for Windows 8 will keep its rich functionality, but will come with a completely new design. It will be also well integrated with the People app and will always run in background without draining your battery. Of course you will be able to turn this feature off, if you prefer.
With the new app you'll also get a live tile on the new Start screen.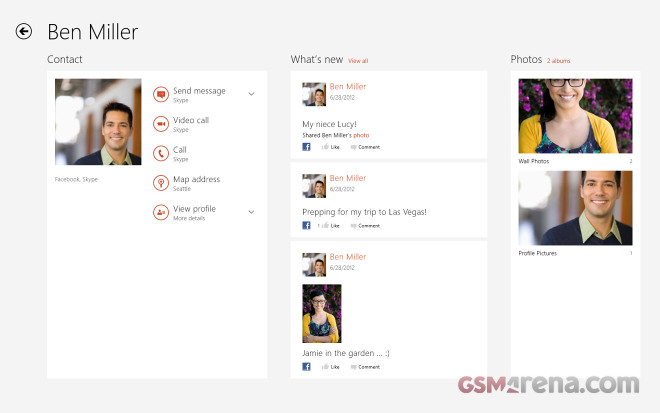 As far as I understood this new (Metro) app seems to be independent from the desktop one. Unless I'm wrong, you might have to install both versions if you want the full desktop experience.
Anyway, there are just four days until the Skype goes live, so we'll know everything soon enough.