Skype for iOS has received an update which mainly benefits Apple's A7-capable devices. The iPhone 5s, iPad's Air and iPad mini 2 will get two-way HD video calls, receiving messages while Skype is minimized while other iOS devices will also get faster syncing across all devices.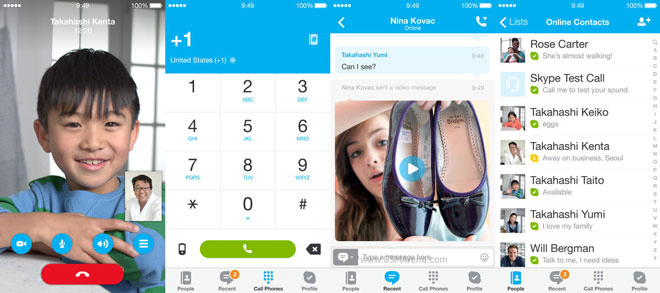 It's a big step as the iPhone currently relied heavily on Apple's FaceTime service, which is limited to the unimpressive HVGA (480px by 360px) resolution.
It's strange why the iPhone 5c, 5 and even 4S (along with the iPad 2,3 and 4) didn't get HD Skype calls despite having hardware that should be more than capable of handling it. We guess its a classic case of out with the old, in with the new.