Skype has released an update for its Windows app today (the desktop Windows, mind you, not Windows Phone). Version 7.0 brings with it support for video calling people using Lync, as well as a few other things.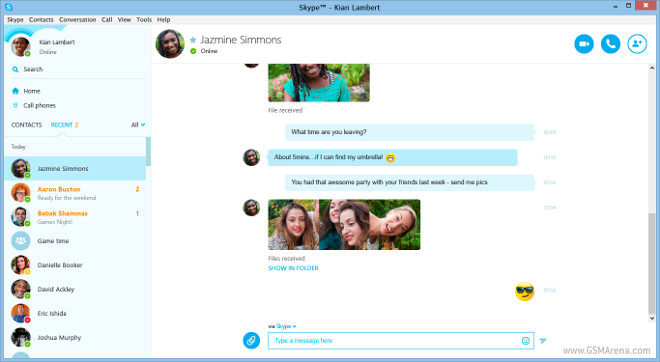 Audio calls and chats with Lync users have been possible since 2013, and now the video call functionality has finally been turned on between the two Microsoft-owned services. Lync is part of Microsoft Office, and it offers IM and presence, video conferencing, as well as telephony, being geared at businesses.
The new version of Skype for Windows also makes it easier to use the app on a touch-enabled device, since it now lets you scroll, call, and browse using touch. A compact view is available for those who want to see more contacts and chats in a screen – this apparently has been enabled thanks to the feedback Skype received about its October redesign. A "more balanced color scheme" is in too, as well as a toggle for showing unread messages.