The SkyDrive app for iOS has just gotten better. The latest 4.0 version brings automatic camera upload, better Office for Mobile integration and brand new iOS 7-themed looks.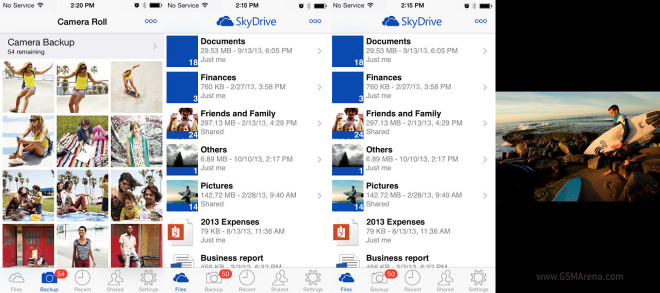 The automatic photo upload works both over Wi-Fi and 3G and you can restrict it to work only via Wi-Fi networks if you don't have unlimited data on your plan.
SkyDrive gives you 7GB by default, which is more than enough to keep your photos and videos. And if you think those 7GB might not be enough for you, there is an option SkyDrive to automatically resize your photos in order to save space.
SkyDrive for iOS is compatible with iOS 6 or later running iPads, iPhones and iPods. It is a free app and you can have it right now. If your Dropbox storage wasn't enough for you, and you didn't get any of the 25GB for 2 years HTC or Samsung promotions, maybe this is what you were looking for.
Until now the automatic SkyDrive upload was exclusive only to Windows Phone devices. Now that it it available on iOS as well, I hope the Android users will get the same treatment soon.