South Korean chipmaker SK Hynix has announced that it has developed the industry's most advanced double data rate 4 modules with 128 GB of capacity.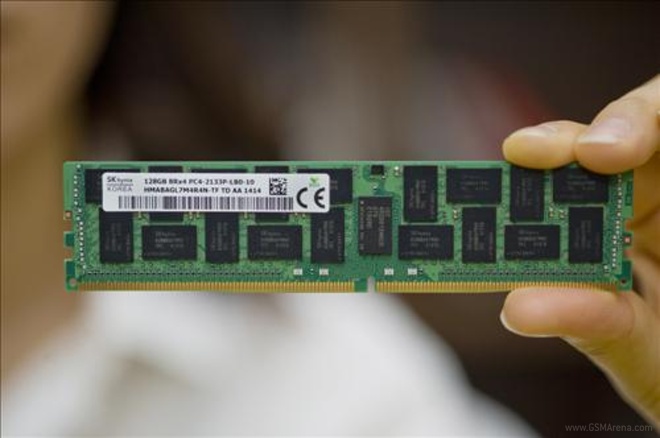 The new DDR4 modules are based on Through Silicon Via (TSV) technology and will significantly improve speeds and efficiency. TSV also allows the dynamic random access memory – popularly known as DRAM – to be connected with higher electrical efficiencies.
According to the manufacturer, the 128GB DDR4 module can reach speeds of 2,133 megabits per second as compared to DDR3′s 1,333 Mbps. Furthermore, it consumes less power as it works on 1.2 volts, while its predecessor was designed to run on 1.35 volts.
The mass production of the new 128GB DDR4 RAM model is expected to begin by the first half of 2015.