Spooked that the NSA is snooping on your phone calls?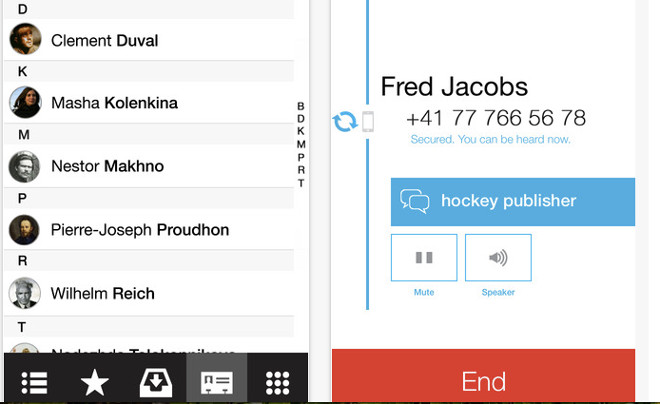 Then you might want to try out Signal, the app that encrypts your iPhone's calls.
Developed by OpenWhisper Systems, Signal will encrypt your entire conversation using Amazon Web Services to re-route your data and using your same cell phone number; there's no need for another one. What's more is that your call's metadata will be secure as well.
What's cool about Signal is that it is an open-source project and is funded by contributors. The team behind Signal is also working on encrypted text messaging apps, so you can send secure SMS messages without worry.
Android users who are green with envy shouldn't fret, as Signal will also be coming out for Google's mobile OS as well.
Does anyone want to beef up their device's security with Signal?