At the start of Photokina show Sigma announced their new SD1 flagship DSLR. And by the looks of it, it might be the next big thing in photography. Packing a new 46 MP APS-C Foveon sensor the camera promises to deliver so much detail that you'll never be temped to look back.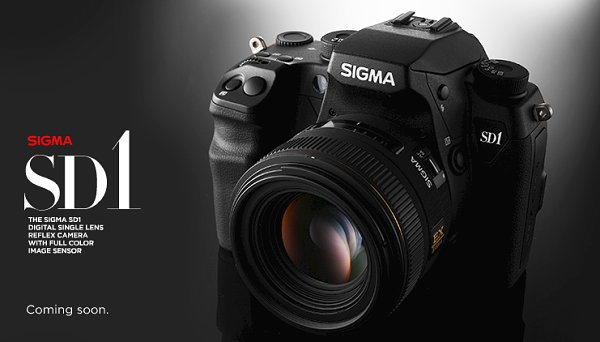 Okay, that 46MP claim might be a bit of a marketing gimmick as the actual resolution of the Sigma DP1 photos is 4800 x 3200 pixels, or just over 15MP. Yet as each of those individual pixels contains information about all the colors (unlike conventional Bayer filter DSLRs) it doesn't need to interpolate the three basic colors and should have more color detail in almost all shooting scenarios.
The bad news is that the Sigma SD1 lacks some modern day features such as Live View or video recording but if the image quality is what matters to you it might be the next DSLR to get. As long as they get the pricing right, that is. Though somehow I doubt that.
Sigma didn't mention anything about the targeted availability of the SD1 but I certainly hope that it won't take too long to hit the shelves.