We've been keeping our ear close to the ground on this one, but now it would seem that the beans have well and truly been spilled (still unofficially you understand).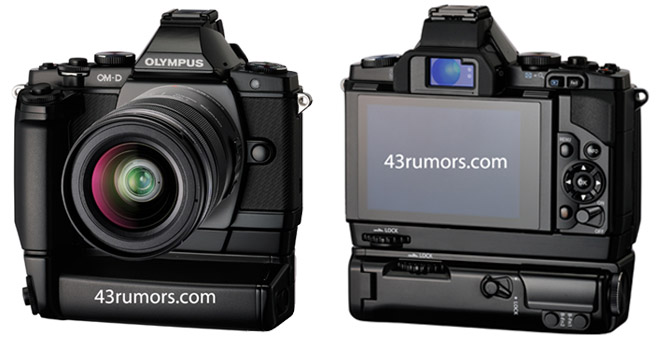 Following the initial publication and subsequent removal of product images on Amazon Japan, we got our first real glimpse of Olympus' next four thirds retro looker, the OM-D E-M5.
Sightings of this shady camera have increased in recent weeks as a number of images leaked out from the latter half of January. Amidst the speculation and hearsay it was established that this was to be Olympus' latest four thirds player.
It's apparent that the E-M5 shares some styling similarities to Olympus' previous OM series cameras, swathed in what we expect to be a mixture of black painted metal and plastics, glossy around the controls and dials on top with a knurled grip pattern, either side of the lens.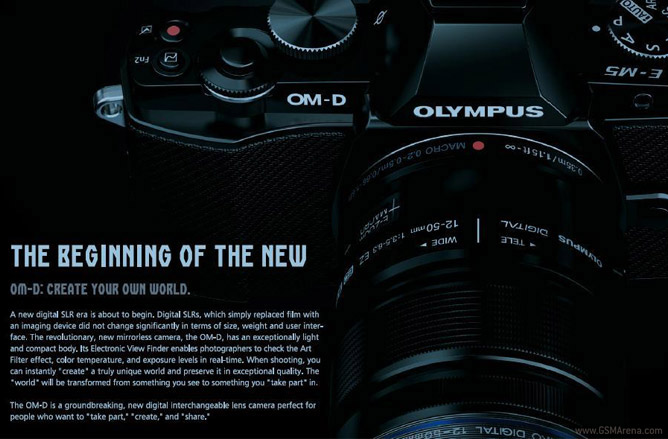 Olympus clearly see a bright future for their OM-D line
Purported specs endow the E-M5 with a 16MP sensor, an ISO range between 200 and 25,600, a tilting 3″ OLED display on the back, and an in-built EVF. Olympus are apparently planning to launch the E-M5 as the flag-bearer for a new line of four thirds DSLRs, with a price tag promoting its high-end feel at an expected $1,200.
The retro look does have its appeal, however some excessive styling elements such as the over sized pentaprism 'hump' and clunky control layout on the back, don't do it any favors. The OM-D E-M5 is expected to get its official unveiling this Wednesday (February 8th) so keep your eyes peeled if you're interested.
UPDATE: Here's another shot of the OM-D E-M5 surrounded by the vast number of compatible lenses, flashes, battery grips and more. Source site, 43Rumors.com draw special attention to a new pair of new 75mm f/1.8 and 60mm f/2.8 macro lenses and also make reference to the E-M5′s full HD video capabilities and its 5-axis image stabilization.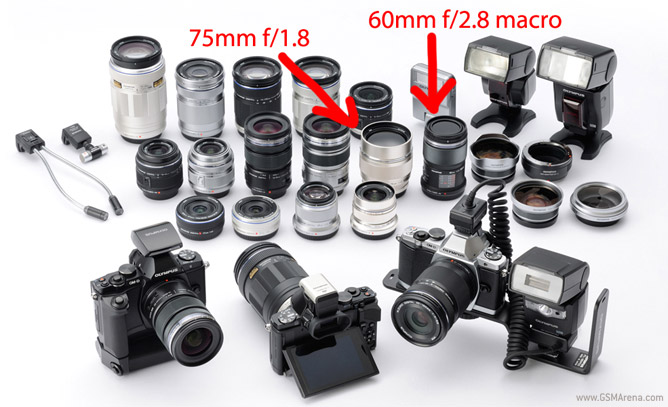 What are your thoughts on the E-M5, let us know down below in the comments.
Source 1 (in Japanese) | Source 2 | Source 3 | Source 4 | Via