Overused internet memes aside, market analysts NPD have crunched the numbers on US physical copy video games sales during 2011 to bring us the best selling titles of last year.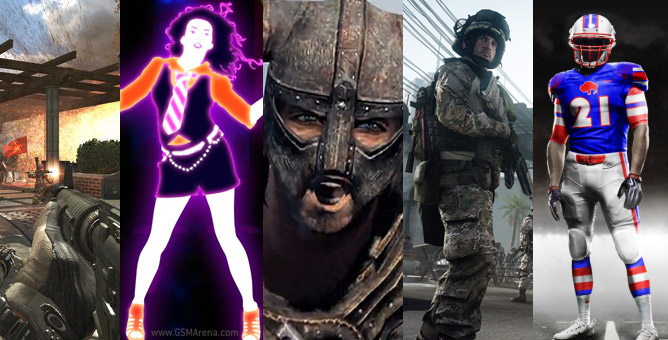 The results are combined across all platforms (including PC), but can you guess which ones made it into the top 10?
Although sales include the likes of portable games consoles such as the Nintendo 3DS and Sony PSP, true mobile games, such as those found on iOS, Android and Windows Phone are sadly disqualified from these figures due to their strictly digital-download nature. With the ever growing popularity of mobile gaming, you can't help but think this top 10 might have looked very different.
NPD reported that December sales of games accounted for just 23% of annual income in that sector, 5% less than the average over the past 10 years. Despite the drop in sales however, the lead up to Christmas generated some $3.99 billion dollars.
With the usual suspects entering into the fray during the run up to Christmas, it's no wonder that three of the top 10 here are AAA first-person shooters and every one of the top 10 are sequels in well established games series'. So without further ado, here's are the best selling games of 2011.
Top 10 Games (New Physical Retail only; across all platforms including PC)
1. Call of Duty: Modern Warfare 3 (360, PS3, Wii, PC)
2. Just Dance 3 (Wii, 360, PS3)
3. Elder Scrolls V: Skyrim (360, PS3, PC)
4. Battlefield 3 (360, PS3, PC) – Electronic Arts
5. Madden NFL 12 (360, PS3, Wii, PSP, PS2)
6. Call of Duty: Black Ops (360, PS3, Wii, NDS, PC)
7. Batman: Arkham City (360, PS3, PC)
8. Gears of War 3 (360)
9. Just Dance 2 (Wii)
10. Assassin's Creed: Revelations (360, PS3, PC)
So was it as you expected? Call of Duty: Modern Warfare 3 snatched the top spot from the likes of Battlefield 3 and Skyrim did exceptionally well for a fantasy game. There are of course some glaring omissions, including the latest additions to both the Uncharted and Saints Row games both of which didn't quite make it into the final lineup despite strong sales in November, that couldn't be maintained into December.
The Legend of Zelda: Skyward Sword also didn't make the cut; but the NPD Group noted that it might have had a chance if they had analyzed figures on a per-SKU basis rather than by combined platform sales.
So what do you think? We're you surprised by the success of Just Dance or did you see Call of Duty making it to the top spot from a mile off? Let us know your thoughts on and your favorite games of 2011 in the comments.