The close relationship between Google's Android OS and desserts has been in existence since the former's genesis a few years back.Terms such as Froyo, Honeycomb, Ice Cream Sandwich, etc. have become part of tech related conversations almost to a point, where they are used more often than in relation to food.
The folks at Sharp have decided to bring desserts and technology even closer together by creating an Android device which looks like a chocolate bar. In the most literal sense of the word that is.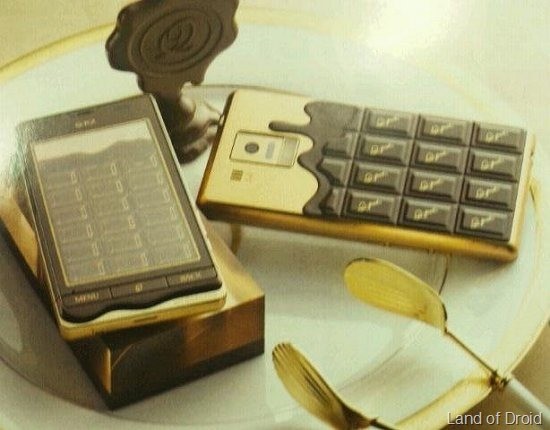 The Sharp Q-Pod (SH-04D) packs some quite respectable specs in its dessert looking body. The CPU is a single-core Snapdragon MSM 8255, clocked at 1GHz. There is 512 MB of RAM on board (ROM is TBA). The 3.7″ LCD screen of the device has qHD (540 x 960 pixels) resolution. Given the relatively modest size of the display, its pixel density will be quite impressive. An 8MP camera with LED flash and an infrared port are on board too. All this functionality will come in a waterproof body, which (as you can see above) looks like a bar of chocolate. Oh, I almost forgot – there is also a CHOCOBED which will be used for charging your sweet droid.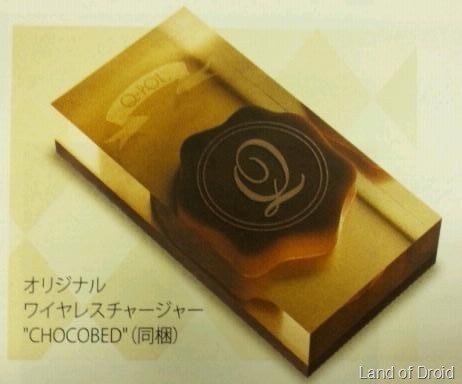 Behold the CHOCOBED
The Sharp Q-Pod is expected to hit the shelves of NTT DoCoMo in Japan on or around October 18. There will be only 3000 chocolate droids made, so in case you happen to be in Japan, and interested in one, don't delay your purchase. I'm sure they will sell out quickly.