Madfinger Games, developers of popular mobile games such as Shadowgun and Dead Trigger, have released a PC port of their Shadowgun: Deadzone game, as well as a Facebook version.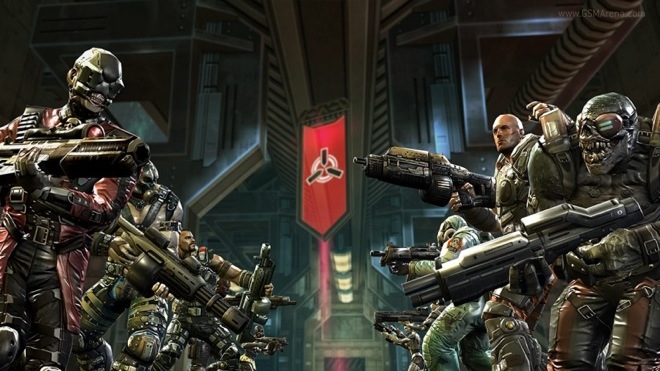 The PC works like any other Windows game. You download the installer, run it, create an account or log into an existing one and you are ready to play the game, except this time on a large high resolution monitor with a keyboard and mouse. The latter especially makes a big difference and makes shooting down enemies a lot easier. It also gives you almost an unfair advantage over other players, most of whom are playing on iOS and Android devices.
The visuals of the game look good on smartphones but not that great on a PC, even at 1080p resolution. The textures look a bit bland and the anti-aliasing is not that great. The menus icons especially look extremely low res and probably picked from the smartphone version.
There is a Facebook version as well that plays within your browser, provided one you have that supports 3D gaming with GPU acceleration.
The addition of PC and Facebook support opens it up to a lot more players, which is what a multiplayer game really needs. Deadzone is a reasonably fun game and since it is free as well it's well worth a try. You can easily sink several minutes into it without having spent a single dime on it. A Mac version of the game is expected to arrive shortly on the Mac App Store.