We've caught glimpses of HTC's Sense UI through leaked HTC M8 / All New One videos, but HTC's current flagship will get it too eventually. Here's a screen recording of Sense 6.0 running on the HTC One.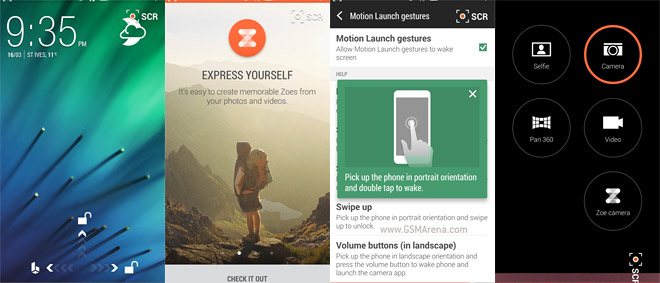 You'll spot several changes to how things look in the new UI starting with the lockscreen. Note that it's a beta ROM and might not have been finalized.
Zoe – the collection of camera modes and image editing tools – now gets a dedicated app. The camera interface has been redesigned too and instead of multi-level menus, there are big and easy to hit buttons.
Several motion gestures have made their way onto the phone too. The camera can be started by holding the phone horizontally and tapping the volume button. The phone can be unlocked with a double-tap (like Nokia Lumia and LG G2) or a swipe up (like a BlackBerry OS 10 phone), as long as the phone is held vertically.
Update: That was quick – the video has been taken down. At least this gives it some legitimacy. Here's a mirror instead:
A big thanks to Omar for sending this in!