There have been lots of rumors about the iPhone 6: the most notable being the smartphone's 4.7", sapphire-coated screen, and an all new body that's more akin to the current generation iPod touch.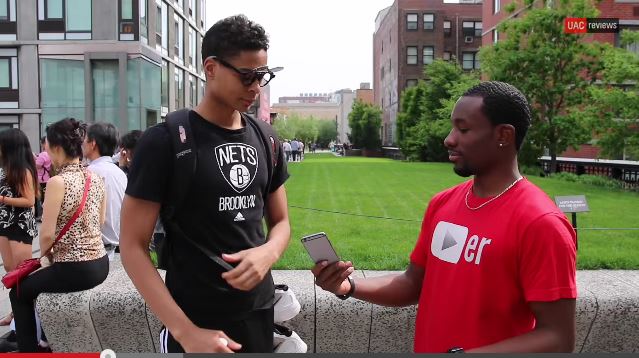 Someone decided to take these supposed design changes to the street (with a dummy unit) and see what the everyday person thinks about them.
For the most part, the general consensus is positive, with many people impressed with Apple's new design.
Interestingly enough, someone mentioned that the latest iPhone "doesn't really look like an iPhone anymore" and that "it looks like a Samsung phone." Someone even mentioned that it resembles the HTC One M8, with the device's rear antenna bands.
Again, it must be stated that this design is purely based on rumors and speculation, and is in no way a concrete mock-up of what Apple's upcoming flagship will look like.
What do you think of the alleged iPhone design? Do you think that the Cupertino-based tech giant will stick more with their traditional styling? Or will a bold departure into a new brand styling be exactly what Apple needs? Let us know in the comments below!