Samsung has released a second video teaser for the IFA trade show for consumer electronics, which teases viewers with waves and the laconic punch line – "Something Big is Coming".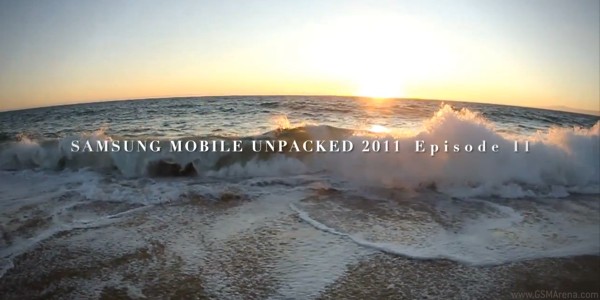 Now we can't ignore the clever sneaked-in waves or the fact that "bada" in Korean means ocean or sea. The teaser obviously hints at the newest Wave flagship – the rumored Samsung S8600 Wave III.
We have no clues as to what the Wave III would actually offer specs-wise, except that it should have the latest Bada OS version (2.0.1) with the revamped user interface. The words "Something Big is Coming" perhaps even come to confirm the rumored bigger, 4-inch screen that the Wave III is supposed to feature.
Here's the second IFA 2011 trailer for your viewing enjoyment. And if you're interested in the first one have a look at our previous scoop. The one we're publishing today is the proper first trailer, but the other one, dubbed "second", actually was first to break cover – whether intentionally or not.