The Motorola Moto X (2nd Gen) has received yet another price cut in India, where it is now being sold for INR 2,000 ($31) less than its usual price.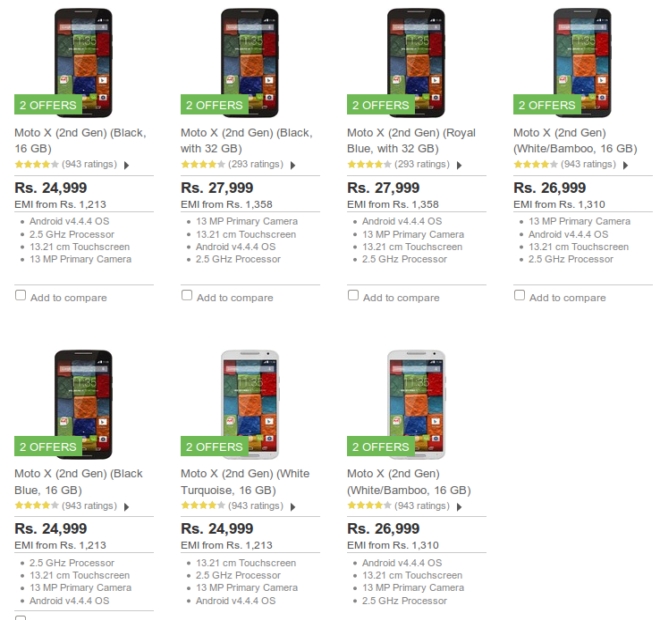 While the 16GB model is now available at INR 24,999 ($390), the 32GB variant will set you back INR 27,999 ($436). Both versions are available exclusively via Flipkart, which has not revealed the duration of the promotion.
The price cut comes just a day after Motorola posted release notes for the Android 5.1 update for both the first and second-gen Moto X, as well as the Moto X Pure Edition.