Tinder's swipe-happy layout is so addictive, that other app developers are taking notice.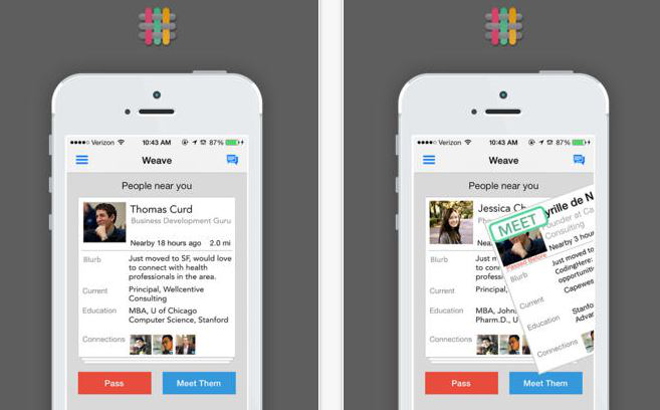 Weave is one such app, that helps you not find dates, but potential workplace connections.
Think of Weave as a more casual Linkedin, and it operates exactly like Tinder does. The latter requires that you login with your Facebook credentials, and Weave, you guessed it, requires that you login with your Linkedin account.
Weave then scans for other gainfully employed (or searching) people in your area, and you'll be able to swipe either right or left to decide who you'd want to connect with or who you'd rather just pass on. Like Tinder, if someone selects you, you'll be able to chat with them and discuss bussiness-ey stuff or whatever professionals do.
The app is now available for Android and iOS, and the more you use it, the more you'll pop up in other user's Weave searches.
Does this seem like something that you'd want to use? Or is Linkedin enough?