Scribble is an upcoming pen that can scan any color and then use it to write or draw – even with real ink. It's got a built-in 16-bit RGB color sensor, and it comes with a mobile app that will stay in sync with all the colors that the pen has scanned.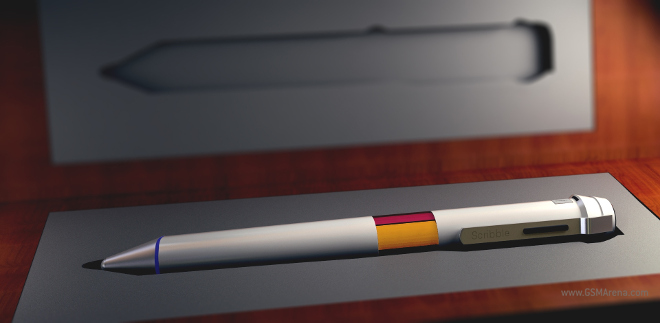 The Scribble has two versions, one featuring actual ink and a mixing chamber used for reproducing the scanned color, and a stylus variation that will work with your mobile device's touchscreen.
The Scribble uses its color sensor and bright LEDs to capture any color you see in the real world, and then allows you to draw or write using that exact color – either on paper, in the ink iteration, or on a touchscreen, thanks to the mobile app that will instantly sync all scanned colors. The app connects to the pen via Bluetooth, and the pen itself doesn't require Internet access. The Scribble pen charges via microUSB and can store up to 100,000 different colors on its 1GB of memory.
The ink Scribble pen uses a system akin to those seen in inkjet printers, with five different independently replaceable cartridges.
The Scribble ink pen will retail for $149.95, while the capacitive stylus version will go for $79.95. Both models are expected to be up for pre-order on July 7.