Google has flipped the switch on the screencasting feature in Android KitKat devices, which means a select few handsets running this OS (4.4.1 and above) will now see the Screencast option available in the expanded notifications screen as well as Display options in the Settings app.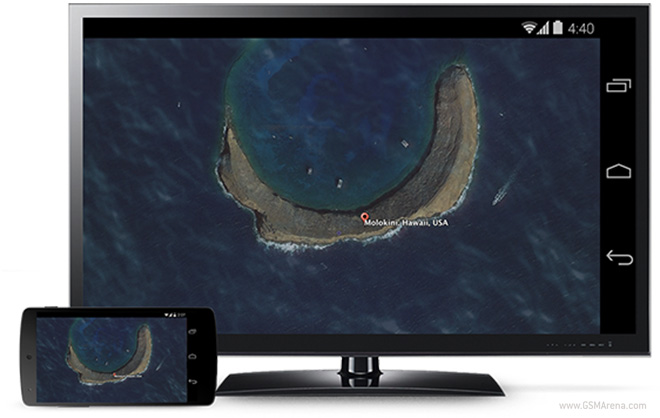 The feature currently is available on Nexus 4, Nexus 5, Nexus 7 (2013), Nexus 10, Samsung Galaxy S4, Galaxy S5, Galaxy Note 3, Galaxy Note 10.1 (2014), HTC One M7, LG G Pro2, LG G2, and LG G3. If you have one of these phones the screencast option will appear automatically on your device without having to install anything.
Google has also updated the Chromecast app to show the screencasting feature if it isn't obvious enough already.