HTC have enlisted the help of Girls Aloud member Sarah Harding to promote the HTC Incredible S in the UK. They set up a photo shoot and here's the result (two more photos after the jump).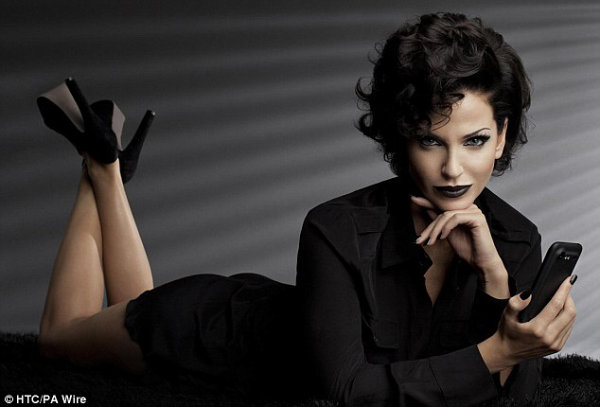 The Carphone Warehouse and Best Buy are now offering the handset and they claim exclusivity…
Before I bore you with pricing details, here are the photos I promised. You can't but appreciate…ahem…what an Incredible S she has.
Now, Mobiles.co.uk tweeted a while back that they are shipping the HTC Incredible S and Amazon UK has it on pre-order so it's hardly an exclusive deal on my books even though is subsidiary of Carphone Warehouse.
The Carphone Warehouse and Best Buy have teamed up and are offering HTC's newest droid on a contract – starting free on a £25/mo 24-month contract (on Vodafone or O2), as an upgrade, pay-as-you-go or even SIM-free (which will set you back £499.95).
The HTC Incredible S is shipping in the UK already and we have some impressions from the MWC to help you decide if that's the phone for you.
And if you're interested about what Sarah Harding had to say about what inspired her new look (she used to be blond, you know) you can read up on that too.
P.S. Bonus points to whoever comments first that the girl should come with the phone as standard accessory.