The advancements in smartphone features are continuously pushing the limits of storage when it comes to speed and volume. Industry specialist SanDisk is keeping up with the trends and just unveiled its brand new iNAND 7132 storage solution for application in smartphones, tablets, and computing devices.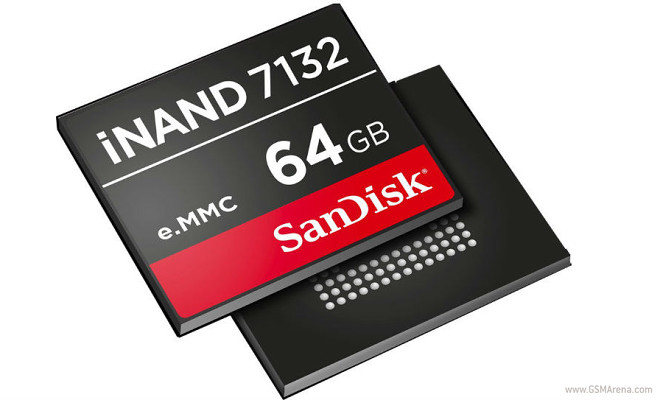 It's targeted at flagship devices, which are the ones that require (and can benefit from) the improvements in speed.More specifically, the iNAND 7132 allows for image capture speeds of up to 3fps in RAW format. Additionally, 4K (3,840×2,160pixels) video recording will be a non-issue with the new eMMC 5.0 based storage. Sequential write/read speeds are quoted at 150/280MB/s, achieved during lab testing, of course.
Faster wireless connectivity over the 802.11ac and 802.11ad standards, as well as faster downloads will be facilitated by the new storage solution.
The iNAND 7132 will ship in 16GB, 32GB, and 64GB sizes, neatly covering popular smart devices' built-in memory capacities.
The chips will measure just 11.5 x 13.0 x 0.8 mm for the first two sizes, with thickness marginally increased to 1 mm for the 64GB model, allowing their use in modern gadgets, where the slim profile is of utmost importance.