Recently, Samsung introduced a new regional lock on Galaxy Note 3 units shipped in Europe and the Americas, mandating users activate it with a SIM in the region it is sold in before it can be used anywhere else.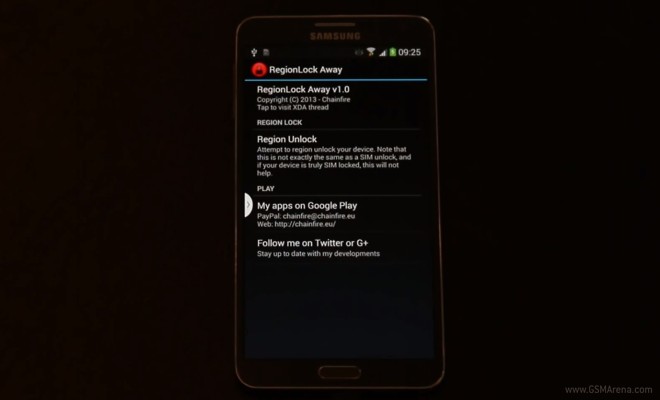 Now it appears that the folks over at xda-developers have figured out a way to bypass said region lock automatically via a dedicated app – as long as the device is rooted.
The xda-developer forum member in question, Chainfire, has put up his app for sale on the Google Play store, where you simply install and run it on a rooted Note 3 and your region locking worries should be a thing of the past.
Otherwise, you can sideload the app – called RegionLock Away – directly from the xda-developers forum thread, and enjoy the same functionality. The developer has even uploaded a small video explaining how RegionLock Away works:
Check out the above thread link for all you need to know about the RegionLock Away app.