Just a couple of weeks after there were reports that Samsung is working on a foldable-display phone – internally codenamed Project Valley or Project V, a newly published patent (No. 30-0757696) from the company has surfaced online, revealing a tablet display that could fold up to two times, effectively forming a single device.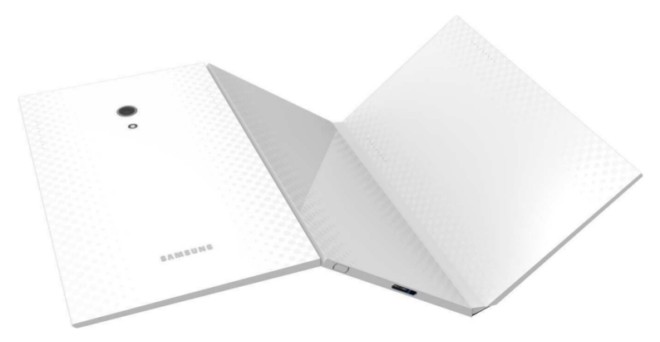 It isn't yet clear how the device's display would work in its unfolded form – would all three connected screens work together to display wide-screen video, or would one of them double as a keyboard?
It's worth mentioning that this is a design registration patent, meaning it shows the actual look of a hypothetical device, which may or may not turn into reality. Samsung filed it back in November 2013, and the Korea Intellectual Property Office published it yesterday.