Samsung will be showing off a slew of new Galaxy and Ativ devices this Thursday in London. You'll be able to watch it live even if you can't actually make it to the event as Samsung will be livestreaming it on its YouTube channel.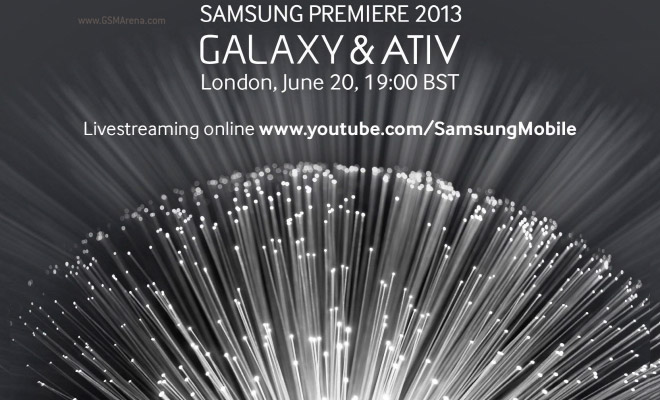 Samsung has a number of upcoming devices that might be at the event – the Android-powered Galaxy NX camera is one, but there's also the Galaxy Camera 2, which Samsung's CEO mentioned in an interview.
The Galaxy Note III is still under wraps but that will probably wait for IFA if tradition holds. Also, it's probably too early for the new Galaxy S4 with Snapdragon 800 and LTE-Advanced.
What we'll see from the Ativ line is more of a mystery – it combines Windows 8 and Windows Phone 8 devices, so it could be new phones, tablets or laptops.
Anyway, the Galaxy and Ativ event will be livestreamed at www.youtube.com/SamsungMobile on June 20, 19:00 BST.