We've just published our Samsung Wave review and here is a nasty surprise. As user reports have it, the microSD card in the German retail package is obviously infected with a Trojan virus.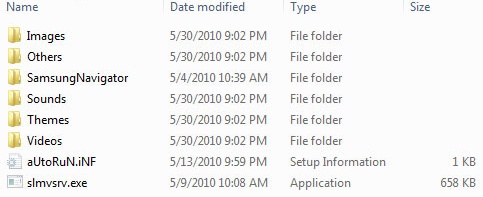 If you live in Germany and just bought a Samsung S8500 Wave or you're going to, you may want to check its memory card with some antivirus software. It seems some units in Germany are shipping with infected card. The virus is a hidden slmvsrv.exe file with Trojan Win32/Heur inside.
I'm sure Samsung are already notified and actions will be taken soon. We're not really sure if that concerns ALL shipped units there.
Finally, here is some good news for all the UK residents. Vodafone UK is already offering Samsung Wave for free on 2-year contract.
Update: Samsung officially stated that only the first shipments of Samsung Wave in Germany have their memory cards infected. All the following shipments and all other devices around the world have virus-free microSD cards.