The announcement of one of the most peculiar Android smartphones took place in China yesterday. Samsung unveiled their W899 clamshell running on Froyo that will be available to China Telecom subscribers.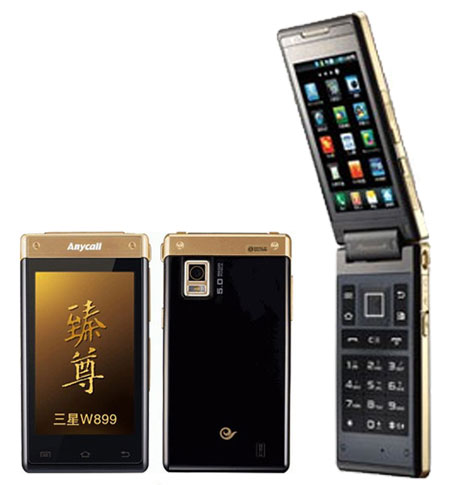 The Samsung W899 comes with both CDMA and tri-band GSM (900/1800/1900MHz) radios and sports a couple of 3.3-inch Super AMOLED touchscreens of WVGA resolution. Of course the form factor and the two large display come at a price – the W899 is some good 17.5mm thick.
Some of the other highlights of the new Froyo smartphone by Samsung include a 1GHz processor, 3G, Wi-Fi, and 5MP camera with 720p HD video recording. Bluetooth and GPS almost come without saying nowadays. Finally, there's a microSD card slot for expanding the available storage memory.
Unfortunately, it's highly unlikely that this interesting looking handset will ever make it to European or American shores.