We are less than a week into the year and we already have a second announcement from Samsung. The Korea giant's digicam division has joined its telecom in unveiling a new product at the start of 2012.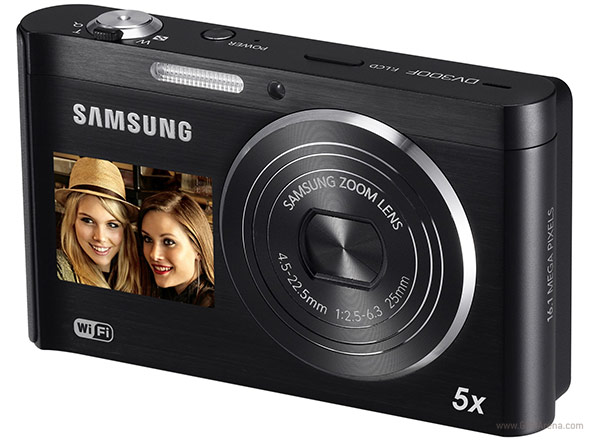 The company introduced the Samsung DV300F – the next member of its lineup of dual screen cameras. This time there's also Wi-Fi connectivity, which enables you to email your images and videos or upload them to Facebook, Picasa, Flickr and YouTube.
The Samsung DV300F features a 3″ main screen and a 1.5″ front-facing LCD, which allows you to properly frame those self-portrait shots. Its F/2.5-6.3 lens of the new camera covers the 25-125mm range in 35mm equivalent. The 16 megapixel CCD sensor inside this one measures 1/2.3″.
Sadly, the video-recording capabilities of the Samsung DV300F max out at 720p@30fps. To make up for that Samsung included several cool new features, which let you shoot yourself against one of the pre-loaded backgrounds or merge several shots into one.
The pricing and availability of the Samsung DV300F are still unknown.