Samsung unveiled a new mirrorless camera and it's tiny – the Samsung NX mini is 22.5mm thick and its metal body weighs 158g. It may be tiny, but it's smart – the NX mini a smart camera to boot, though Samsung is mum on the OS (it's most likely Tizen).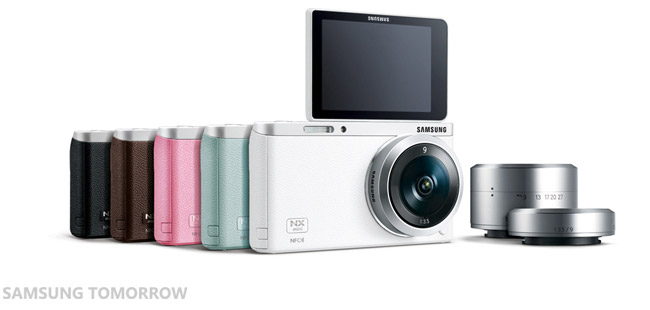 With a 3" flip up screen, the NX mini is a selfie-taking machine.
The camera has a metal body and continues Samsung's leather obsession. It packs a 1" BSI sensor with 20.5MP resolution. The camera reach shutter speed of 1/16,000s and does 6fps continuous shooting. On the video recording side, it captures 1080p video at 30fps.
Since Samsung made the camera so small, it needed a new lens mount system. This means you'll need new lenses. There are three new lenses:
9mm f/3.5 ED
9-27mm f/3.5-5.6 ED OIS
17mm f/1.8 OIS
There will be an adaptor to use existing NX mount lenses too, but that one will set you back $150.
Anyway, the Samsung NX mini features Dropbox and Flickr integration. There's Wi-Fi and NFC for quickly pairing with smart devices (phones or tablets), so users can easily transfer photos from the camera, send photos to up to 4 devices or use the Remote View Finder Pro app.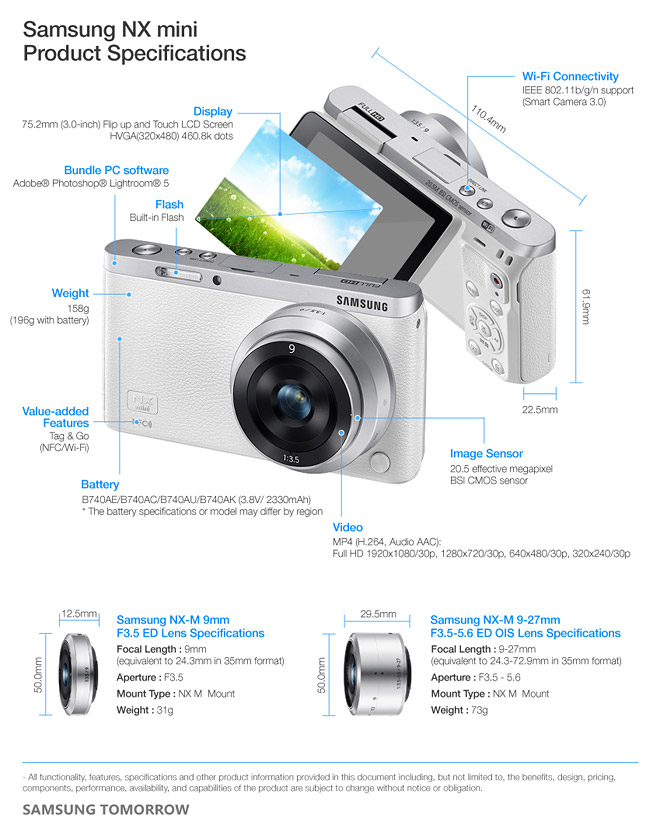 The NX mini camera is available now at $450 with the 9mm kit lens and it's $550 if you want the 9-27mm lens instead. The 17mm f/1.8 lens will be available in a few months. The advanced Adobe Lightroom 5 image editing software is included in the package to handle image processing.