Samsung slipped in two new computers in 2014 even though New Year's Eve is less than 48 hours away. One is an updated Series 9 ultrabook, the other a Series 7 all-in-one PC.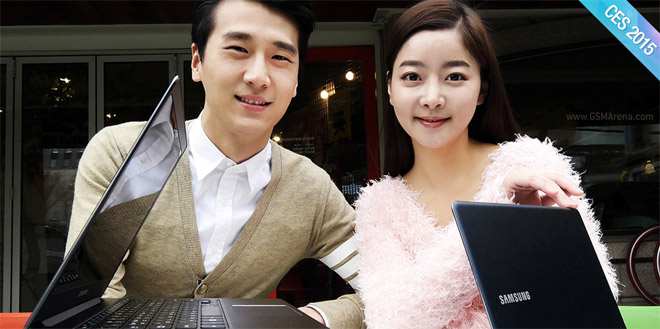 Interestingly, both lack the ATIV branding that Samsung used for its Windows/Windows Phone devices.
Samsung Series 9 2015 Edition
The Samsung Series 9 2015 Edition ultrabook measures just 11.8mm thick and tips the scales at 950g (a bit over 2 pounds). The screen is 12.2″ big with 2,560 x 1,600px resolution and Adaptive Display (a feature borrowed from Samsung's Galaxy series and not the only one).
The ultrabook is powered by an Intel Core M processor (5Y10c), which has two cores (each with two threads) clocked at 800MHz ±200MHz depending on the setting. Either way with Turbo boost the cores reach 2GHz. The laptop relies on the built-in Intel HD Graphics 5300 and packs 8GB of RAM.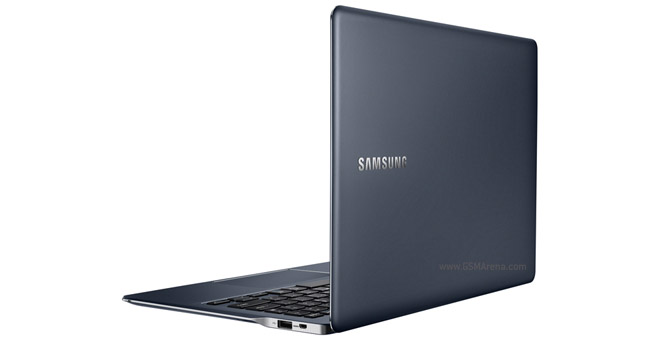 The Series 9 comes with Windows 8.1 installed on a 256GB SSD. Battery life reaches an impressive 12 hours according to official numbers and includes a Galaxy S5-inspired Ultra Power Saving Mode.
Another phone-like feature is the pattern login, which replaces the password login with an Android-style pattern lock.
The Samsung Series 9 2015 Edition will be on sale in the Samsung Electronics Store in Korea from December 29 to January 4. It will be flaunted at CES too.
Samsung Series 7 AiO
The Samsung Series 7 is the "first curved all-in-one PC" and is very versatile.
It has a 27″ curved screen with 1080p resolution that promises 300nits of brightness. You can use it as a regular screen too thanks to the HDMI in port (there's an out port too). There's even a tuner for watching cable TV, in case you are a TV short at home.
Two 10W speakers with Dolby Home Theater tech provide the sound and feature Bluetooth connectivity so you can play music from your phone, even if the PC itself is off!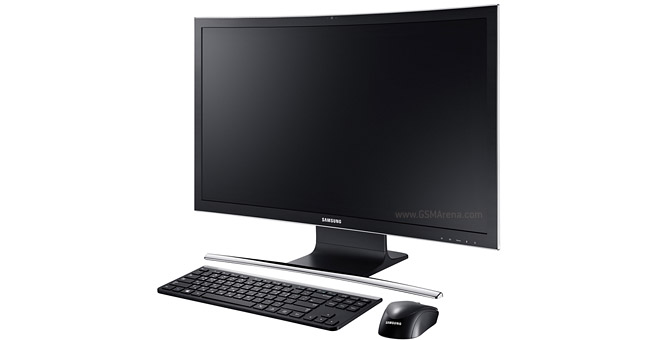 Anyway, Series 7 is powered by an Intel Core i5 processor with 8GB of RAM. There's 128GB of storage with a 1TB HDD. The computer runs Windows There's a 1080p video camera for video calls above the screen.
The Samsung Series 7 will also be showcased at CES in Las Vegas.