Samsung's Galaxy & Ativ event in London will start in just a few hours and we already known what to expect from the Galaxy side. We're getting teasing glimpses of what the Ativ line will bring – the Ativ One and Ativ Book.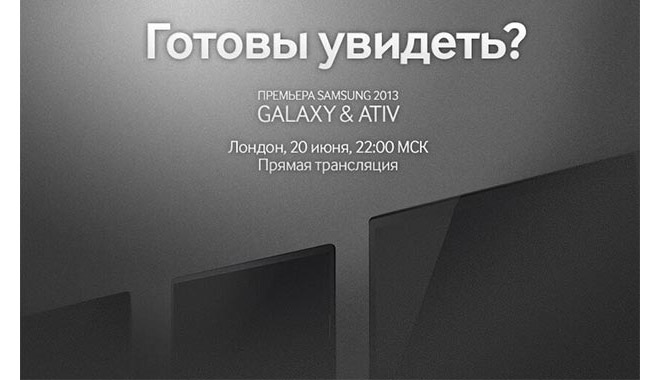 Meanwhile, Samsung Indonesia jumped the gun and announced that the Samsung Ativ Book 9 Lite.
The current Ativ Book 9 is a 13.3″ ultrabook, formerly the Series 9. We're not quite sure what the "Lite" refers to as the Book 9 is already very thin and light (12.9mm and 1.16kg). The 13.3″ Sony Vaio Pro weighs 1.06kg, the new 13″ MacBook Air is 1.35kg.
The Samsung Ativ One is a line of All-in-One PCs and like the Books, they are powered by Windows 8.
That's it for the Ativ announcements, on the Galaxy side of things we expect to see the Galaxy NX, an interchangeable lens Android-powered camera, maybe the Galaxy Camera 2, appearances from the already official S4 mini, Active and Zoom.
The event will be streamed on YouTube, so you will be able to watch it live.
Thanks to Gerry for the tip!