The mobile phone in its infancy was, let's face it, a bit of an ugly duckling. Just take a look back at the older pages of our databases and you'll find failed attempts at style, trying to rectify this with sometimes disastrous results (see: Motorola StarTAC Rainbow for example).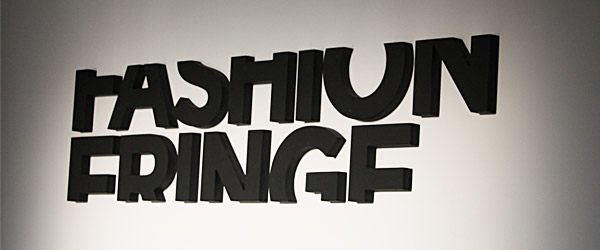 Nowadays however, the mobile phone has been transformed in practically every way. As well as the general standard of design having been supercharged, the market has demanded both beauty and performance from today's handsets. This notion has given rise to, not only the everyman top smartphones such as the ("It's like a beautiful old Leica camera") iPhone 4 and the Galaxy S II, but the fashion phones that really do put form first, devices like the Dior phones being a good example of this.
All the same what we see nowadays is a surprisingly harmonious marriage between fashion and technology that was once worlds apart. Tech sites in general don't usually mark down the big fashion events of the year in their calendars, but this time we made an exception as Samsung were keen to push beyond the speed and functionality marketing that we've seen before, and into the world of beauty.
Fashion Fringe, is one of the newer avenues for young designers to put themselves out in the spotlight, or rather their designs onto the London stage, but how does Sammy fit into all this?
Samsung partnered with Fashion Fringe for the event and so the design finalists, the judges and even some of the models had been testing out the Galaxy S II to see how it fitted in with their glamorous but busy lifestyles.
Alongside the catwalk we had time to ask a few of the finalists and some professionals in attendance about their experiences with the Galaxy S II and there was nothing but praise, especially for that Super AMOLED Plus display and the slick multi-touch controls. Of course the S II couldn't show its face without a decent outfit and so we were presented with 'bloggers bars' rocking both black and white versions, aiming to prove yet again, that it wasn't just a pretty face.







Samsung dominated either side of the main event

Despite our in depth chats with a number of people, we didn't quite make it to Claudia Schiffer and a cocktail, but she didn't appear too chatty anyway. All the same nothing was uncovered that wasn't already known about the S II, but it's clear that Samsung see much value in their flagship and across every avenue of work, so if you're still on the fence, there's even less reason not to have one.
Presumably it's only a matter of time now before we see the Samsung Galaxy S Jimmy Choo, anyone, no? Well we can just wait until Fashion Week next year and see who's laughing then…
Is the idea of form following function the best course of action with mobile device design, or should it be function after form? Leave your thoughts in the comments.
Thanks goes to Ellie and Lauren for this one.