The Korean tech giant has announced today that it will start mass production of what is essentially the world's first ePoP memory module. The technology has been around for some time now, but it is only now reaching consumer marketing potential.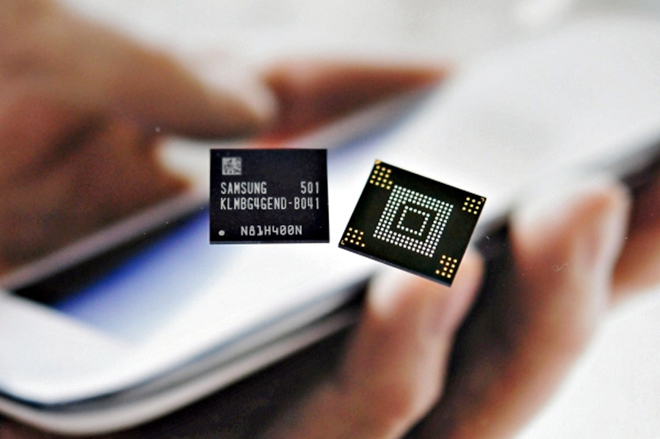 ePoP stands for "embedded package on package" memory. The major revolution Samsung has achieved with the new technology is to create a single memory package, containing a 3GB LPDDR3 DRAM module and a 32GB eMMC (embedded multi-media card) and controller.
Jeeho Baek, Senior Vice President of Memory Marketing at Samsung Electronics had this to say about the new technology:
By offering our new high-density ePoP memory for flagship smartphones, Samsung expects to provide its customers with significant design benefits, while enabling faster and longer operation of multi-tasking features. We plan to expand our line-up of ePoP memory with packages involving enhancements in performance and density over the next few years, to further add to the growth of premium mobile market.
This is in fact a major step forward as now both memory chips can be combined into a single silicon thus saving approximately 40% of space. Samsung actually already offers a similar package for wearable devices, called "wearable memory", but the new component is intended for more powerful devices, such as smartphones and tablets.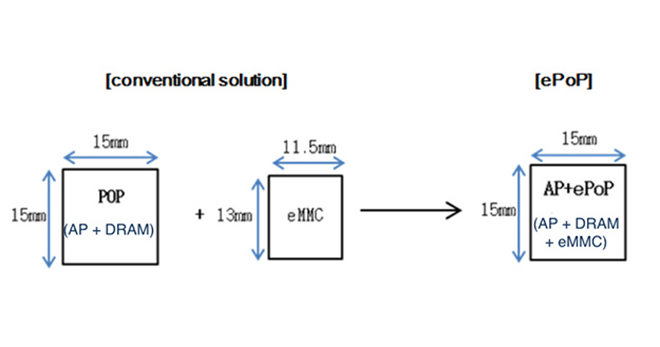 The LPDDR3 module inside ePoP chip uses 20-nanometer technology and operates at a transfer rate of 1,866Mb/s with 64-bit communication support. It only takes up a space of 15x15mm and also meets semiconductor height limits of 1.4mm.
The new technology will allow a further significant shrink in mobile devices and should enable even more compact smartphones without sacrificing storage or performance.