Keyboard accessories seem quite popular with tablets – the iPad has one, the Samsung P1000 Galaxy Tab has one too. And if you buy a Galaxy Tab in Spain you can have one too – for free…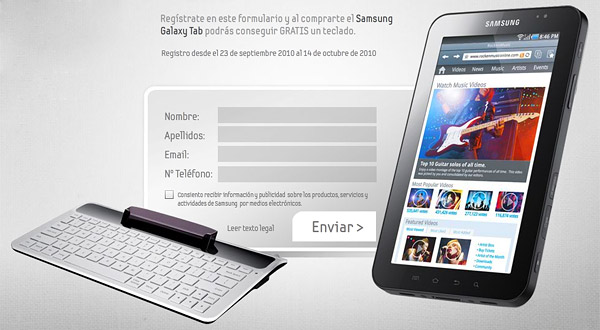 Samsung Spain will throw in a free full-size 83-key Samsung keyboard with your Samsung Galaxy Tab purchase – for everyone who registers here before October 14. After you register, you'll receive a code that you can later use to get the keyboard.
It's a pretty sweet perk – that wireless keyboard with a Galaxy Tab stand costs somewhere around 80 euro (110 US dollars right now, though we've seen prices of 99 USD too).
Source (Site in Spanish)